Tri-C Student Artwork Selected for North American Competition
Five students highlighted by League for Innovation in the Community College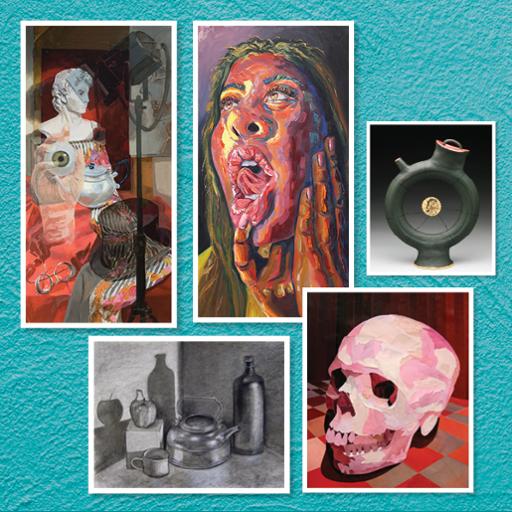 Five Cuyahoga Community College (Tri-C®) students will have their work showcased in 2019-2020 League for Innovation in the Community College Student Art Competition.
The 34th annual competition by the League for Innovation highlights the best work by community college students from across North America. Honorees include these Tri-C students:
Faith Cogar of Cleveland for her ceramic piece "Panic Room."
Duane L. Dickson of Cleveland Heights for his painting "After the Hatter's Party."
Elizabeth Gallagher of North Olmsted for her drawing, "Still Life."
Kira Postak of University Heights for her design, "Black Lodge."
Chassidy Smedley of South Euclid for her painting, "Sounds of Shrills."
Each work will compete for additional prizes at the national level and be included in a competition catalog featuring every selected entry.
May 01, 2020
John Horton, 216-987-4281 john.horton@tri-c.edu