Tri-C Soccer Players Named to All-Region Team
Merouane Sadji and Warren Simpson receive postseason honors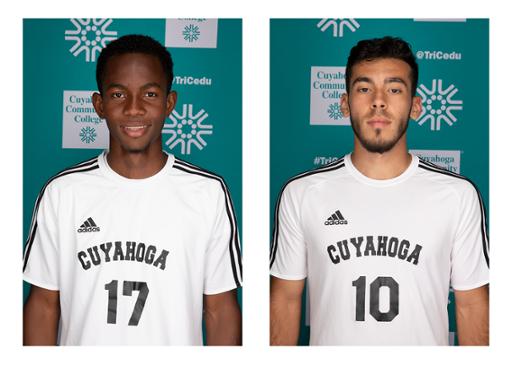 A leading scorer and a top defender on the Cuyahoga Community College (Tri-C®) soccer team earned NJCAA Region XII first-team honors for their stellar play on the field this season.
Midfielder Merouane Sadji and defender Warren Simpson received Division All-Region accolades. Each played a key role in leading Tri-C to a fourth-place regional finish and 5-7-3 record.
Sadji contributed four goals — including two game-winners — as well as a team-leading seven assists this season. The sophomore from Brooklyn is working toward a degree in sport and exercise studies.
Simpson tallied one assist from his defender position. The freshman from Jamaica currently lives in Parma Heights. He also is studying sport and exercise studies at the College.
For information on Tri-C teams, visit www.tri-c.edu/athletics.
October 30, 2018
John Horton, 216-987-4281 john.horton@tri-c.edu