Tri-C Signs Declaration Addressing Racism
College among 20+ local organizations vowing to address racism as a public health crisis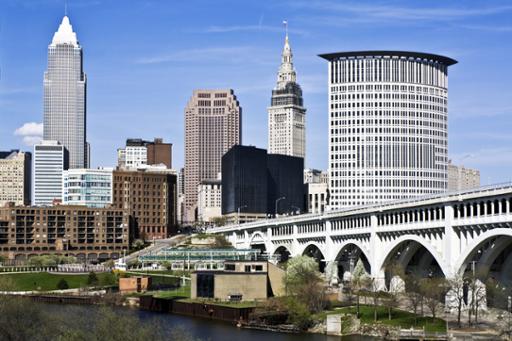 Cuyahoga Community College (Tri-C®) is among a group of more than 20 Northeast Ohio organizations that have signed a declaration vowing to address racism as a public health crisis.
The declaration followed nationwide protests and increased focus on race relations after the May 25 death of George Floyd, a black man whose final words — "I can't breathe" — came as he was being  restrained by a white police officer in Minneapolis.
"Systemic racism is everyone's problem. In Cleveland's continuing fight for racial equity and inclusion, we have a singular history and have played a progressive role on a national stage," the declaration states. "Prominent African American leaders throughout Cleveland's history and today have been instrumental in pushing us into the forefront. What we have learned over time is that this is not a fight of one race, but rather a fight of one community — our Cleveland community."
Tri-C joined organizations such as the Cleveland Clinic, Playhouse Square, the Cleveland Foundation, Destination Cleveland, NAACP Cleveland, Karamu House and the Downtown Cleveland Alliance in supporting the declaration.
The action came shortly after Cleveland City Council passed legislation declaring racism a public health crisis.
Along with signing the declaration, Tri-C President Alex Johnson sent a message to the community pledging to that the College would work to drive change and reform through education and action.
Read his statement here.  
On Sunday evening, the College's Metropolitan Campus was the site of a memorial vigil for Breonna Taylor, an EMT in Louisville, Kentucky, who was killed during a March 13 police raid on her apartment. Her death has also been noted in recent demonstrations for black victims of violence.
June 08, 2020
Erik Cassano, 216-987-3577 erik.cassano@tri-c.edu