Tri-C Selected for Lead Role in National Student Voter Campaign
College is one of 31 schools developing programs in 'Ask Every Student' initiative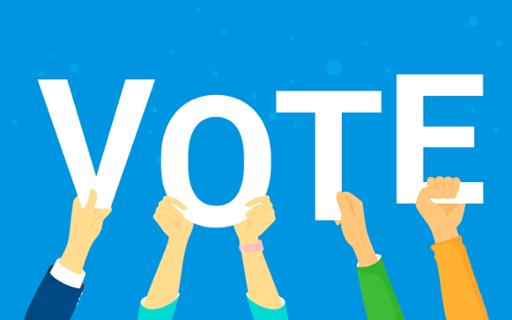 Cuyahoga Community College (Tri-C®) has taken a national role in building and implementing voter registration programs at campuses to involve more students in the political process. 
Tri-C is among 31 colleges and universities selected as codesigners for "Ask Every Student," a project of the National Resource Consortium on Full Student Voter Participation. Tri-C is the only Ohio school — and one of two community colleges — on the list. 
Other higher education institutions named Codesigner Campuses include Harvard University, Northwestern University and the University of Michigan. 
The goal of Ask Every Student is to develop programs that achieve 100% college student participation in elections. Historically, young adults have voted at lower rates than older age groups. 
"We want to empower students to become lifelong voters and active citizens," said Katie Montgomery, Tri-C's director of government relations. "Casting a ballot is the way we make our voice heard and how we build our future." 
Ask Every Student highlighted Tri-C's "The Voting Experience" project as a best practices model for democratic engagement. The exhibit familiarizes students with the process of registering to vote, researching candidates and issues in a nonpartisan fashion, and casting ballots. 
The Voting Experience debuted in 2018 as a hands-on display and continued last year. It will be offered virtually in 2020 due to the COVID-19 outbreak. 
Motivating students to vote is woven into the College experience at Tri-C. The school has been recognized as a "Voter Friendly Campus" for its efforts to help students participate in the political process. 
The College also offers a year-round "Promote the Vote" campaign and takes part in activities such as the Your Voice Matters Youth Summit, an outreach event for high school students.
August 31, 2020
John Horton, 216-987-4281 john.horton@tri-c.edu