Tri-C Recognizes Juneteenth as a National Holiday
New federal holiday commemorates important date in end of U.S. slavery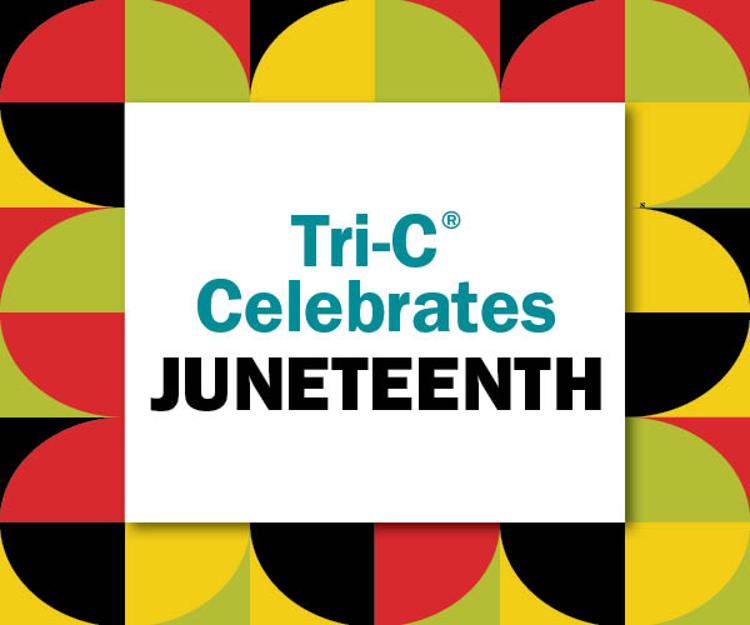 On June 18, Cuyahoga Community College (Tri-C®) President Alex Johnson recognized the creation of Juneteenth National Independence Day as a federal holiday.

The holiday, signed into law by U.S. President Joe Biden June 17, was the culmination of a bipartisan effort. The first official observance is Saturday.

"We applaud the bipartisan effort from our elected leaders, giving Juneteenth the recognition it deserves," Johnson said Friday. "It marks a crucial juncture in the history of Black Americans and the history of this nation as a whole."
To commemorate the day, Tri-C was closed on Monday, June 21. No classes were held, but students scheduled for off-site clinicals still reported. Some meetings and events that were unable to be rescheduled due to the short notice, and employees who were unable to take Monday off were granted a floating holiday to be used at another time.
Juneteenth, which has been celebrated on an unofficial basis since 1866, commemorates June 19, 1865, the day that General Order No. 3 was disseminated to former enslaved people on Galveston Island, Texas, notifying them of their freedom. They were among the last to hear of the Emancipation Proclamation, which went into effect Jan. 1, 1863.

The Emancipation Proclamation freed all enslaved people in states rebelling against the U.S. government. Slavery still existed in some Union-held border states until the passage of the Thirteenth Amendment in December 1865, outlawing the practice throughout the U.S.

Though it would be six more months until all slavery was abolished, Juneteenth represents a momentous step toward the nationwide abolishment of slavery – the day African Americans in some of the most remote reaches of the former Confederacy heard the news of freedom.

Johnson said Tri-C will embrace the spirit of the new holiday by continuing its efforts in the areas of diversity, inclusion and educational access.

"In the months ahead, as we look forward to Juneteenth 2022, we will continue working to ensure that every student, no matter their background, will have the access and resources they need to complete their education and create a better future for themselves and their communities," he said.
June 18, 2021
Erik Cassano, 216-987-3577 or erik.cassano@tri-c.edu