Tri-C Recognized for Supporting National Guard and Reserve Service Members
College to receive award from Employer Support of the Guard and Reserve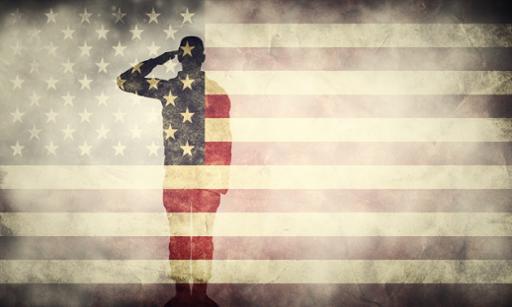 Cuyahoga Community College (Tri-C®) is being honored for "providing extraordinary patriotic support and cooperation" to staff members serving in the U.S. National Guard and Reserve. 
Tri-C has been selected to receive an Above and Beyond Award from Employer Support of the Guard and Reserve (ESGR), according to a recent letter from Rufus J. Smith, chair of Ohio's ESGR Committee. 
The recognition followed a nomination from Peter Jennings, an assistant professor at the College's Western Campus Learning Commons. Jennings also serves as a chief petty officer in the U.S. Coast Guard Reserve. 
He said Tri-C has continuously supported his military service during the past 13 years. Jennings recounted the College's response when he was recalled to active duty after Hurricane Harvey devastated Texas and Louisiana in 2017. 
Jennings said he had less than 48 hours to transition from civilian life in the classroom to active duty military life in a disaster area on the Gulf Coast. 
The stress of that transition was eased, however, through the efforts of the Joint Faculty Senate, the Tri-C chapter of the American Association of University Professors, College administrators and coworkers. "I am forever grateful for it," Jennings said. 
A virtual recognition ceremony will be held at a later date. ESGR is a U.S. Department of Defense program that develops and promotes supportive work environments for service members in the National Guard and Reserve.
August 18, 2020
John Horton, 216-987-4281 john.horton@tri-c.edu