Tri-C Receives National First-gen Forward Designation
Honor reflects College efforts to improve outcomes for first-generation students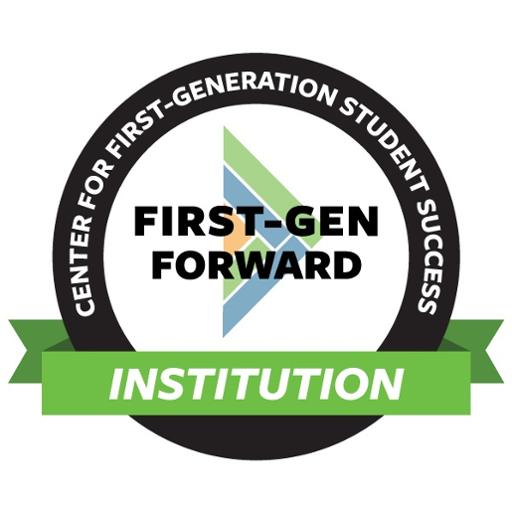 First-generation college students enrolling at Cuyahoga Community College (Tri-C®) enter an environment designed to help them find academic success. 
Tri-C has been honored as a 2020-2021 First-gen Forward Institution for its work with those taking their family's first steps into higher education. The designation reflects the College's commitment to improving experiences and advancing outcomes for first-generation students. 
This is the second year for the program by the Center for First-generation Student Success. The center is an initiative of NASPA - Student Affairs Administrators in Higher Education and The Suder Foundation. 
"We are so pleased to welcome Tri-C into the 2020-21 cohort of First-gen Forward Institutions," said Sarah E. Whitley, senior director of the Center. "Through the application process, it was evident that Tri-C is not only taking steps to serve first-generation students but is prepared to make a long-term commitment and employ strategies for significant scaling and important advances in the future." 
A virtual celebration for Tri-C's selection as a First-gen Forward Institution will take place at 5:30 p.m. Thursday, Nov. 5. The event will include videos and resources to promote resources available for first generation students.
A national First-gen Forward event begins at 6 p.m. the same day.
"We want first-generation students to know they belong in our classrooms," said Angela Johnson, Tri-C's vice president of enrollment. "By enrolling at Tri-C, they're starting a life-changing journey. Their success is our mission." 
As a First-gen Forward Institution, Tri-C faculty and staff will be afforded multiple opportunities to engage with peer and aspirational institutions who are also creating environments that improve the experiences and outcomes of first-generation students. 
Selected institutions will send representatives to the First-gen Forward Workshop and and participate in monthly phone calls, virtual professional development, goal setting, blog development, annual reporting and more. 
After two successful years in the program, institutions are eligible to apply for advisory leadership designation. 
"First-gen Forward is an exciting opportunity for Tri-C to join an elite community of professionals prepared to advance the success of first-generation students across the country," said Kevin Kruger, president and CEO of NASPA. 
Visit tri-c.edu/FirstGen to learn more about first-generation student support efforts at Tri-C.
November 03, 2020
John Horton, 216-987-4281 john.horton@tri-c.edu