Tri-C Receives $750,000 Gift From PNC
Three-year gift supports continuum of education starting in high school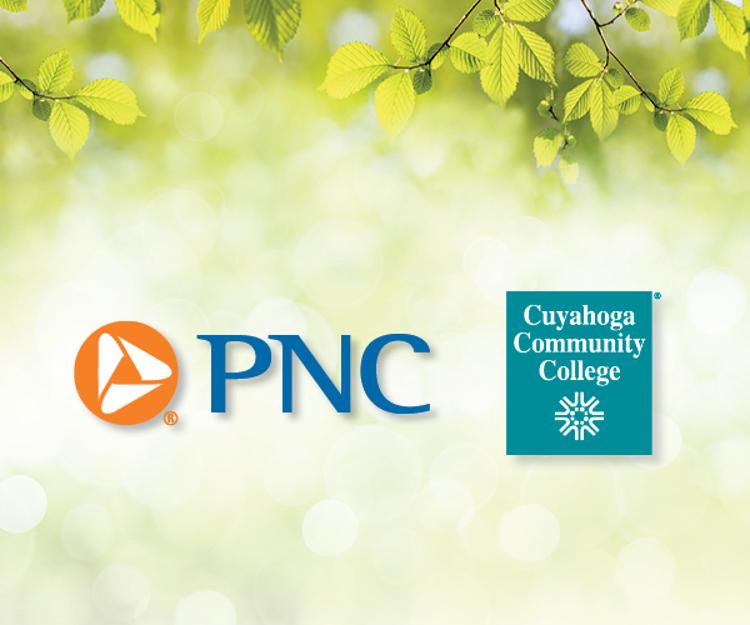 Cuyahoga Community College (Tri-C®) has received $750,000 from PNC Bank and the PNC Foundation to help fund comprehensive educational and job preparedness programs designed to help low- to moderate-income students achieve better results in the classroom and the workplace. The funding will help strengthen and support three key student initiatives over three years.

Student Resources for Economic Recovery: PNC's funding will help to establish critical wraparound services for Tri-C students, specifically Black students. These include connections to paid job opportunities, relief funds to overcome unanticipated emergencies and opportunities to participate in learning communities that bolster student success. Though disparities in housing, health, safety, education and economic parity have been a factor for many Tri-C students, they have become bigger barriers to education because of the pandemic. With 85% of Tri-C students remaining in Northeast Ohio upon graduation, helping to mitigate these roadblocks will strengthen the region as these students become more prepared to enter the workforce. 

High Tech Academy (HTA): Established in 2000 by PNC, Cleveland Metropolitan School District and Tri-C, High Tech Academy is an innovative dual-enrollment program that prepares high school students for careers and higher education in a resource-rich learning environment. Due to the pandemic, HTA expects students will face hardships that could impact their ability to stay in school. PNC's support will enable HTA to increase recruitment and retention outreach, provide scholars with programming designed to help them stay enrolled in school and offer additional wraparound support to students' families.

Scholarships: PNC will continue as presenting sponsor of the Cuyahoga Community College Foundation's Presidential Scholarship Luncheon, a premier annual event that raises vital scholarship support for Tri-C students. More than 75% of Tri-C students are from low- to moderate-income families, making scholarships crucial in helping them pursue their careers through higher education.    

"At Tri-C, our core mission is to provide educational opportunities and a path to a better life for Greater Clevelanders, no matter their background or financial status," said Megan O'Bryan,

Tri-C Foundation president. "We are grateful to have the support of PNC in this effort. With this funding we can demonstrate our shared responsibility to ensure the future is brighter — not just for a few, but for all." 

Pat Pastore, PNC regional president of Cleveland and Tri-C Foundation board member, underscores why PNC is making this funding commitment.

"PNC understands the challenges many students face throughout their academic journey, and we want to provide the support needed for them to succeed," he said. "By investing in Tri-C, we are helping its students gain the proper skills, credentials and reliability that local companies are looking for in a 21st-century workforce."

The funding from PNC Bank and the PNC Foundation is part of PNC's $1 billion commitment to support economic empowerment of Black and low- and moderate-income communities.  

PNC and Tri-C are working together to establish a more equitable community and economy in which the diversity of the workforce better reflects our region. PNC has supported Tri-C and the Tri-C Foundation for more than 20 years.
October 19, 2021
Erik Cassano, 216-987-3577 or erik.cassano@tri-c.edu