Tri-C Receives $600,000 Grant from Bank of America
Gift will help enhance College's Adult Diploma Program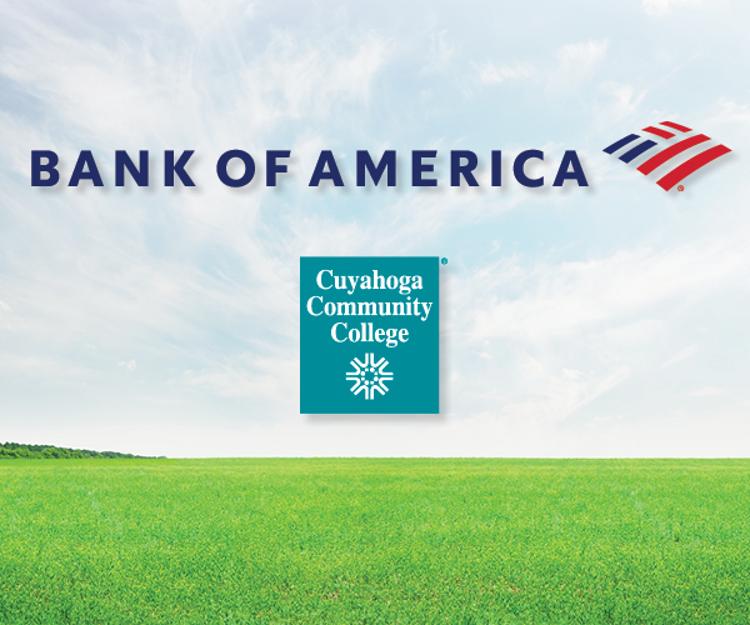 Bank of America has announced a four-year, $600,000 partnership with Cuyahoga Community College (Tri-C®) to help scale and support the college's Adult Diploma Program, which focuses on career exploration, essential workplace skills and job placement.
The Adult Diploma Program prepares graduates for in-demand careers such as administration, health care, food services and more. This grant is also part of the bank's newly expanded $1.25 billion, five-year commitment to advance racial equality and economic opportunity.

This initiative builds on Bank of America's ongoing work in the Northeast Ohio region to address underlying social issues, while helping to advance racial equality. For many years, Bank of America has worked with nonprofit partners, elected officials, business and civic leaders, and others across Ohio to help drive economic opportunity and upward mobility through workforce development opportunities, particularly in communities of color, which have been disproportionately impacted by the current health crisis.

"Bank of America is committed to supporting innovative ways to advance economic opportunity in Cuyahoga County and creating positive change throughout the region," said Jeneen Marziani, President, Bank of America Ohio. "Our collaboration with Tri-C will strategically focus on advancing economic opportunity for those across Northeast Ohio by providing access to the resources needed by Black and Hispanic-Latino individuals to improve their job prospects, build stronger careers and a more successful future."

The gift will assist the College's Adult Diploma Program in increasing enrollment and completion rates — both of which were impacted by COVID-19 — by enhancing career coaching efforts, improving access to workforce credentials and removing barriers to continuing education, including lack of access to technology, transportation and child care. Since 2016, 630 students have enrolled, with 295 completing the program.

"With this grant, Bank of America is demonstrating its commitment to providing access to an education and a better future for all Northeast Ohio residents, no matter their background or access to resources," said Megan O'Bryan, president of the Tri-C Foundation. "One of our primary missions as a community college is assisting those who are most in need of access to education and a pathway to a better life. The gift from Bank of America will greatly assist us in accomplishing that mission."

Through direct action and investment, Bank of America's $1.25 billion investment is focused on creating opportunity in the areas of job creation and reskilling, small business support, access to healthcare and affordable housing, as these are areas in which systemic, long-term gaps have existed and significant change is required to achieve sustainable progress.
The Tri-C Adult Diploma Program is helping the underserved communities in Cleveland and contributing to lasting change for the area. For more information on the program, visit the College's Adult Diploma Program webpage.
August 16, 2021
Erik Cassano, 216-987-3577 or erik.cassano@tri-c.edu