Tri-C Public Safety Summer Academy: Learning About Life as a First Responder
Public Safety Dean Clayton Harris talks about program on Majic Morning Show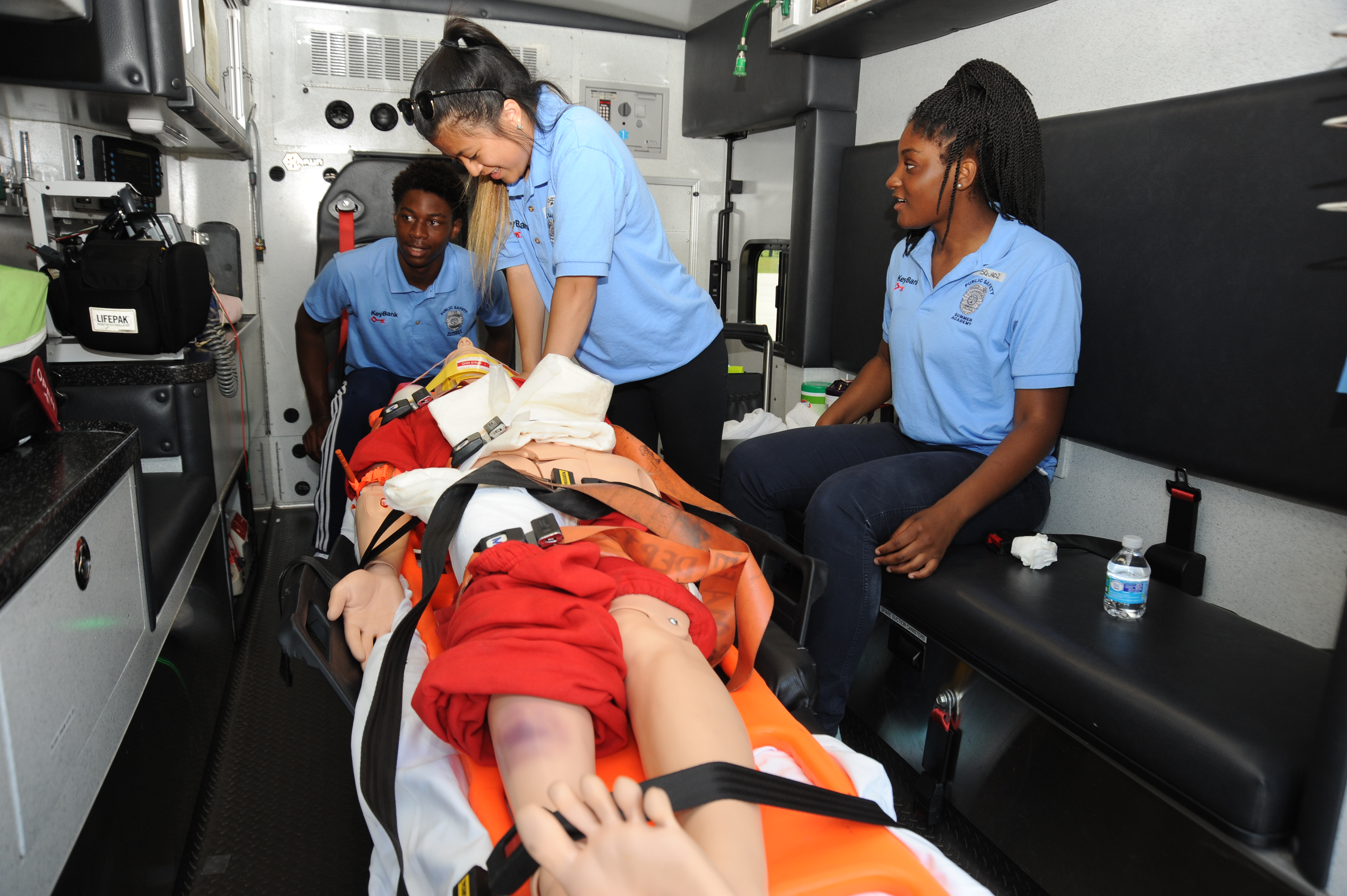 Extinguishing fires. Investigating crimes. Saving a life.
Those are just some of the training simulations offered at Tri-C's Public Safety Summer Academy, a three-week program designed to introduce high school sophomores and juniors to careers in public safety.
The free academy runs June 10-28 at the KeyBank Public Safety Training Center, located at Tri-C's Western Campus in Parma. The academy is made possible through a partnership with KeyBank.
On May 6, the Majic Morning Show on WMJI/105.7 FM welcomed Tri-C's Clayton Harris to talk about the program. Harris is the vice president and dean of public safety and security at the College.
Harris told the morning crew that hands-on training at the academy provides teens a glimpse at the life of a first responder. (The Majic Morning Show posted the interview online as a podcast.)
"They see what we actually do, and that they can do that, too," he said.
Visit www.tri-c.edu/YSLC (inactive link) or call 216-987-3737 to learn more about the academy. Registration is open.
May 06, 2019
John Horton, 216-987-4281 john.horton@tri-c.edu