Tri-C Provides Training for One of "Hottest Careers"
College's Transportation Innovation Center a leader in CDL training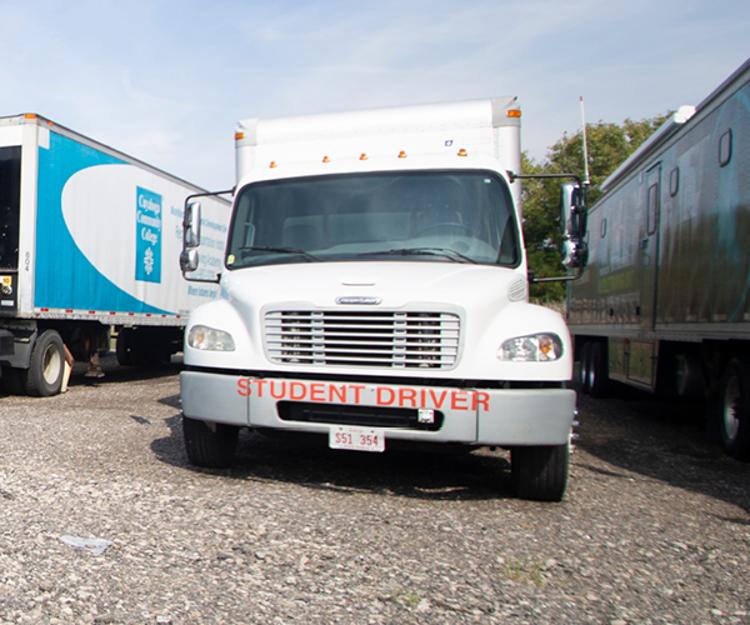 With an estimated shortage of 80,000 drivers, commercial driver's license industries — including long-haul truckers, local truck drivers and bus drivers — represent one of the country's most in-demand career fields.

The Transportation Innovation Center at Cuyahoga Community College (Tri-C®) is among the institutions training the next generation of drivers to take the wheel on all kinds of large vehicles. A recent Fox 8 segment focused on the center as well as the benefits and challenges that await those entering the field.

Director and lead instructor, Ian Wilson, spoke about the trucking industry's current landscape.

"Everybody has a job if they want a job," he said. "We have recruiters coming in looking for people straight out of school."

The talent gap for companies seeking CDL drivers mirrors that of other industries.

"Look at the overall employment situation — not just for truck driving, but everything in general," Wilson said. "Everybody is competing for that small pool [of talent]."

Learn more about Tri-C's Transportation Innovation Center at tri-c.edu/transportation.
August 24, 2021
Erik Cassano, 216-987-3577 or erik.cassano@tri-c.edu