Tri-C Promotes Benefits to Recruit Staff Talent
College's flexible work options support employee success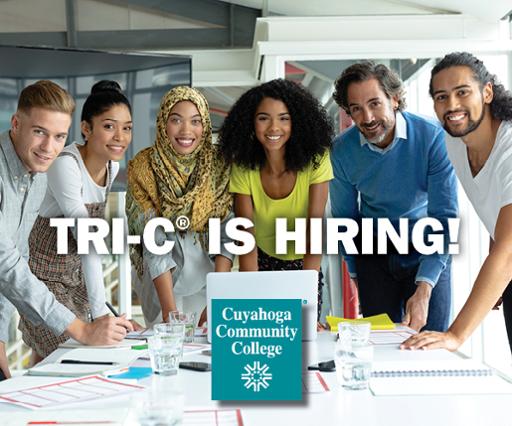 There's no better time for a career in higher education. Cuyahoga Community College (Tri-C®) continues to seek the best available talent to help provide high-quality, affordable and accessible education.

Tri-C's efforts to recruit top-tier talent were highlighted in a News 5 Cleveland story about staffing shortages faced by colleges and universities during the COVID-19 pandemic.

To that end, the College provides employees with flexible work options, among other benefits such as tuition assistance, health benefits and management training.

Tri-C's Flexible Work Schedule is a pilot program that "offers eligible employees the opportunity to request an alternative work schedule different from normal business hours or a compressed workweek," said Kimberly Moss, manager of talent acquisition for the College. "We believe that flexibility in the workplace will have a positive effect on the recruitment, retention, morale, engagement and productivity of our employees."

Cuyahoga Community College is among the region's top workplaces and has been recognized by a variety of organizations for its commitment to diversity and inclusion.

Read the full story at news5cleveland.com.
December 03, 2021
Anthony Moujaes, 216-987-3068 anthony.moujaes@tri-c.edu