Tri-C President Alex Johnson on the Three Essentials of Leadership
Johnson tells Smart Business Cleveland: Leaders rely on education, experience and exposure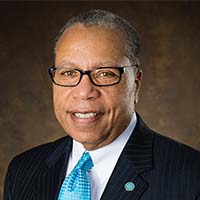 Nobody has a foolproof blueprint for leadership. Great leaders are often the product of their circumstances, utilizing the people and resources around them to achieve a desired outcome.
However, there are some common factors that pave the way for great leaders to emerge. Cuyahoga Community College President Alex Johnson recently spoke to Smart Business Cleveland about those factors and how they impact the development of leadership traits.
"Experienced leaders, through trial and error and occasional dumb luck, fashion a reliable approach from pieces of life and work," Johnson told Smart Business Cleveland. "This combination of influences and factors comprises what I call the three essentials of leadership: education, experience and exposure. They represent the core of the personalized leadership system and must be assessed to identify instances that are critical as you develop your leadership approach."
Of those essential factors, Johnson said education is the most foundational. A college degree is evidence that you have mastered critical competencies and are prepared for further professional development as your career progresses.
This, and other leadership lessons, will be available in Johnson's forthcoming book, Change the Lapel Pin, to be published later this year by Smart Business Books.
July 16, 2018
Erik Cassano, 216-987-3577 or erik.cassano@tri-c.edu