Tri-C Photography Grad Focuses on Veterans
'Faces of Sacrifice' project by Nick Hoeller featured by local TV stations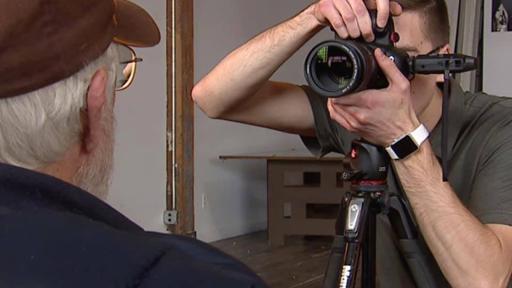 Cuyahoga Community College (Tri-C®) graduate Nick Hoeller continues to bring attention to the valor shown by U.S. military veterans through his "Faces of Sacrifice" portrait photography project.
Recent reports aired by WEWS/Channel 5 and WOIO/19 News featured Hoeller's efforts to honor veterans through his camera. The Medina photographer said the pictures show the dedication and devotion of those who served.
The 22-year-old said that his grandfather, Donald Kormos, inspired him to start the project. The U.S. Navy veteran served in World War II and the Korean War. He died in 2007 at age 82.
So far, Hoeller has photographed more than two dozen veterans using the skills he honed at Tri-C. The pictures can be found at www.hoellerphotography.com in a gallery under the projects tab.
May 28, 2019
John Horton, 216-987-4281 john.horton@tri-c.edu