'Tri-C Performing Arts' Presents: Antonio Pompa-Baldi and Emanuela Friscioni
Free virtual recital Jan. 24 opens 2021 Classical Piano Series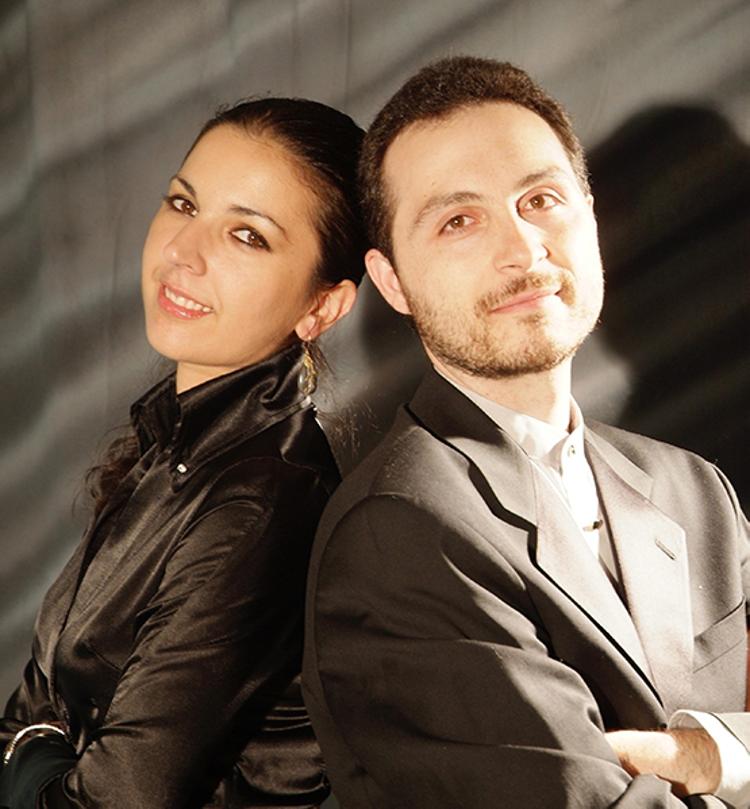 Husband-and-wife duo Antonio Pompa-Baldi and Emanuela Friscioni will premiere an Italian composer's latest work this month during the Tri-C Performing Arts Classical Piano Series presented by Cuyahoga Community College (Tri-C®). 
Luca Moscardi's Suite, Op.13 will be played for the first time during a virtual recital at 2 p.m. Sunday, Jan. 24. The concert will also feature music from famed composers Franz Schubert and Claude Debussy. 
Pompa-Baldi and Friscioni recorded the performance at their Cleveland Heights home. The Steinway artists have entertained audiences throughout the United States and Europe. Friscioni also serves as director of the Tri-C Creative Arts Academy.  
Visit tri-c.edu/performingarts to view the recital, which opens Tri-C's four-concert 2021 Classical Piano Series. All performances will be presented online. 
"COVID-19 may prevent us from gathering together in person, but it should not stop the music," Friscioni said. "We felt it was more important than ever to offer these performances right now to lighten people's hearts and brighten their outlook." 
She and Pompa-Baldi began playing together when they first met in 1996 in the Northern Italian town of Mezzago during a workshop conducted by the great pianist Aldo Ciccolini. Since then, their musical partnership has steadily grown as an integral part of their relationship. 
Born and raised in Foggia, Italy, Pompa-Baldi first came to the United States in 1999 to participate in the Cleveland International Piano Competition. He won first prize and, while fulfilling the engagements that came with it, he and Friscioni made Cleveland their home. 
Friscioni was born in Cantù, Italy. Since her debut at age 9, Friscioni has played solo recitals as well as concertos throughout Europe and the United States.  
The 2021 Tri-C Classical Piano Series is presented by the William O. and Gertrude Lewis Frohring Foundation and made possible by Cuyahoga Community College, the National Endowment for the Arts, the Ohio Arts Council and Arts Midwest. 
Other scheduled performers, listed by date, include:
Feb. 21 — Aaron Diehl, an American jazz pianist whose accolades include being named the Monterey Jazz Festival Commission Artist in 2014.
March 21 — Caroline Oltmanns, a German concert pianist whose talent has taken her around the world. She currently serves as a professor of piano at Youngstown State University.
April 18 — Dan Tepfer, a French-American jazz pianist whose many honors include winning first prize and audience prize at the 2006 Montreux Jazz Festival Solo Piano Competition.
January 12, 2021
John Horton, 216-987-4281 john.horton@tri-c.edu