'Tri-C Performing Arts' Premieres Musical Work Composed by Grammy Winner Terence Blanchard
Nov. 4 concert at Maltz Performing Arts Center reflects on Voting Rights Act of 1965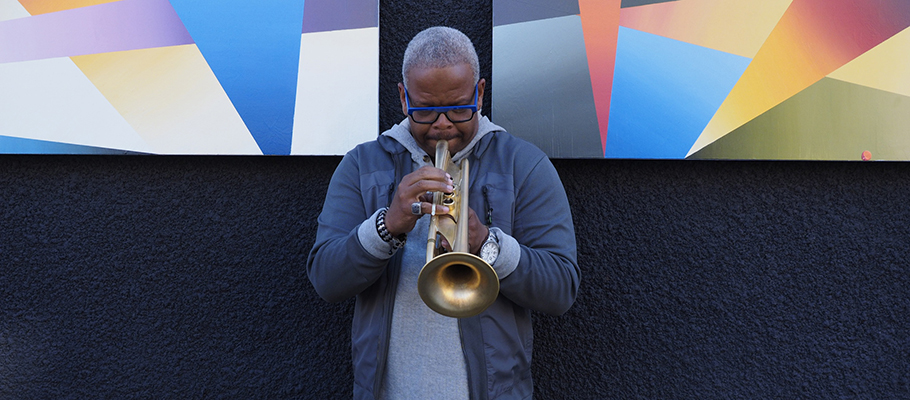 Grammy-winning trumpeter Terence Blanchard will perform the world premiere of OUR VOICES: DEMOCRACY RE:visited as part of the Tri-C Performing Arts season presented by Cuyahoga Community College (Tri-C®).
The free event takes place at 7 p.m. Sunday, Nov. 4, at the Maltz Performing Arts Center at the Temple-Tifereth Israel, 1855 Ansel Road in Cleveland.
Commissioned by Tri-C JazzFest Cleveland with support from the Joyce Foundation and MAP Fund, this piece is inspired by the Voting Rights Act of 1965. It reflects the conditions, events and individuals that produced historic political change and public policy.
"We sometimes forget how hard people fought for the right to vote," said Terri Pontremoli, director of Tri-C Performing Arts and Tri-C JazzFest. "This piece reminds us of the struggle to gain — and the need to protect — the chance to be heard on Election Day."
OUR VOICES: DEMOCRACY RE:visited reflects Blanchard's use of music to confront painful moments in American history. His past work includes recording A Tale of God's Will (A Requiem for Katrina) and writing scores to Spike Lee films such as Malcolm X.
In 2013, Blanchard scored an "opera in jazz" titled Champion, based on the life of boxing champion Emile Griffith. The bisexual boxer killed a homophobic opponent in the ring during a 1962 bout.
With his current quintet, E-Collective, Blanchard addresses the nation's gun violence epidemic in his new album, Live.
The premiere of OUR VOICES: DEMOCRACY RE:visited will feature the E-Collective as well as Spirit of the Groove Gospel Choir, CityMusic Cleveland, Dominick Farinacci and spoken word artists RA Washington and Orlando Watson.
In addition to the new work, the concert will include music from Blanchard's score for Spike Lee's BlacKkKlansman and Donald Byrd's Cristo Redentor.
Tickets for OUR VOICES: DEMOCRACY RE:visited are free, but reservations are required. Reserve tickets at case.edu/maltzcenter or by calling 216-368-6062. Seating is first come, first served.
Tri-C's 2018-2019 Performing Arts season features 10 productions showcasing classical piano, jazz and dance. It is designed to bring a world-class artistic experience to the Greater Cleveland community. To learn more, visit www.tri-c.edu/performingarts.
October 18, 2018
John Horton, 216-987-4281 john.horton@tri-c.edu