Tri-C Performing Arts: 'Modern Warrior LIVE' Shares Combat Veteran's Journey
Theatrical music experience to be performed Oct. 6 at Playhouse Square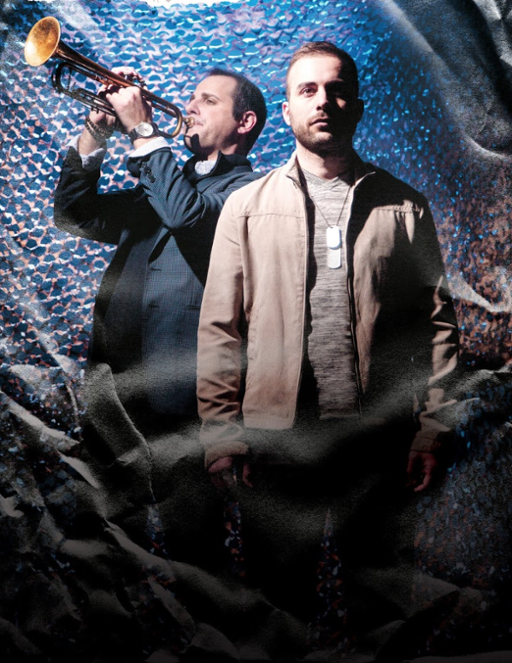 Modern Warrior LIVE, a musical drama telling the story of an infantryman and his transition back home, arrives in Cleveland this fall as part of the Tri-C Performing Arts Series presented Cuyahoga Community College (Tri-C®).
The production tells the story of U.S. Army Staff Sgt. Jaymes Poling, who served in Afghanistan with the 82nd Airborne Division. Poling's narration is accompanied by a musical score written and performed by acclaimed jazz trumpeter Dominick Farinacci.
The performance will take place at 7:30 p.m. Saturday, Oct. 6, at the Ohio Theatre at Playhouse Square, 1501 Euclid Ave. in Cleveland. The piece features a special appearance by Vietnam War veteran and legendary Cleveland newsman Leon Bibb.
"Modern Warrior LIVE is provocative and powerful, whether you have a military connection or not," said Terri Pontremoli, director of Tri-C Performing Arts and Tri-C JazzFest. "The message and artfulness of the delivery touches everyone."
The dramatic narrative was created by Poling and Farinacci, Northeast Ohio natives who attended Tri-C. The show explores the psychological weights of war, the challenges of reintegration as a civilian and the potential for positive personal and communal growth.
The performance seeks to build bridges between veteran and civilian communities by educating, entertaining and inspiring. The focus on post-traumatic growth aims to destigmatize veterans through a deeper understanding of their experiences.
Advance tickets range from $25 to $30 and can be purchased at www.playhousesquare.org or by calling 216-241-6000. Prices increase to $30 to $35 at the theater on the night of the show.
Poling grew up in Warren and enlisted in the Army at age 17. He served eight years, including 36 months over three tours in Afghanistan. Poling now devotes himself to advocating for veterans.
Farinacci's path to becoming an international recording artist began in his hometown of Solon and the classrooms of Tri-C. He has released multiple albums, toured the world and become a leading advocate for music education.
The performance is made possible by Cuyahoga Community College, the Northeast Ohio Foundation for Patriotism (NEOPAT) and a growing list of donors.
Tri-C's 2018-2019 Performing Arts season features 10 productions showcasing classical piano, jazz and dance. It is designed to bring a world-class artistic experience to the Greater Cleveland community. To learn more, visit www.tri-c.edu/performingarts.
September 13, 2018
John Horton, 216-987-4281 john.horton@tri-c.edu