'Tri-C Performing Arts' Features Mexican Piano Prodigy Daniela Liebman
Free recital to take place Oct. 13 at the Cleveland Museum of Art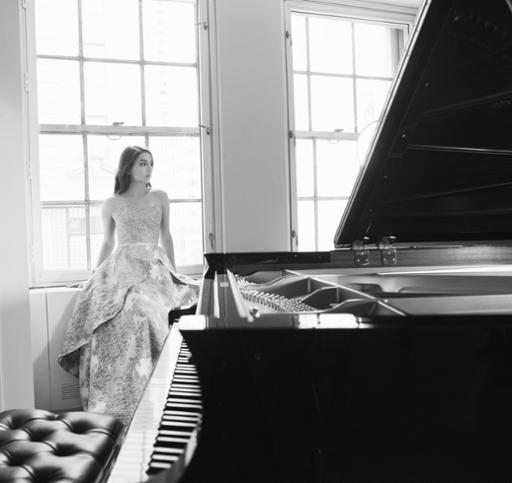 Since her debut with the Aguascalientes Symphony nearly a decade ago, Daniela Liebman has performed with more than 25 orchestras on four continents — all before reaching adulthood.
Now, Northeast Ohio will have a chance to hear the Mexican prodigy as part of the 2019-2020 Performing Arts Classical Piano Series presented by Cuyahoga Community College (Tri-C®).
Her free performance begins at 2 p.m. Sunday, Oct. 13, in the Cleveland Museum of Art's Gartner Auditorium, located at 11150 East Blvd. in University Circle. Seating is on a first-come basis the day of the recital.
"Daniela performs with eloquence, poise and nuance that belie her age of 17," said Emanuela Friscioni, director of Tri-C's Classical Piano Series. "The audience is in for a treat."
Liebman released her eponymous debut album in June 2018 to critical acclaim. The album included a recording of Manuel Ponce's Balada Mexicana, which has been streamed more than 1,200,000 times on Spotify.
Born in Guadalajara, she has twice been recognized by Forbes Mexico as one of the "40 Most Creative Mexicans in the World." The magazine also named Liebman one of the nation's 100 Most Creative and Powerful Women.
Her dedication to celebrating her heritage through creative programming reflects in her musical and cultural ambassadorship — notably at Harvard University's 2018 Mexico Conference.
Liebman's performance is the first of four Classical Piano Series presentations in the College's 2019-2020 Performing Arts season. The shows are designed to bring a world-class artistic experience to the Greater Cleveland community.
Visit www.tri-c.edu/performingarts for a full schedule of events.
September 30, 2019
John Horton, 216-987-4281 john.horton@tri-c.edu