'Tri-C Performing Arts' and DANCECleveland Bring Ballet Hispánico to Playhouse Square
Tickets on sale for Nov. 10-11 performances at the Ohio Theatre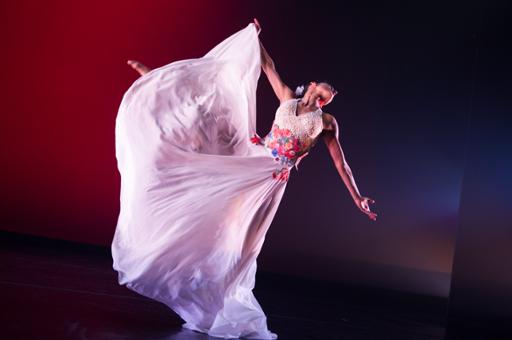 Ballet Hispánico, the nation's premier Latino dance organization, promises sizzling performances at Playhouse Square as part of the Tri-C Performing Arts season presented by Cuyahoga Community College (Tri-C®).
The acclaimed Latino group's international tour stops in Cleveland for performances at 7:30 p.m. Saturday, Nov. 10, and 3 p.m. Sunday, Nov. 11, at the Ohio Theatre. The programs are co-presented by Tri-C and DANCECleveland.
"Ballet Hispánico brings a 'wow' factor to the stage," said Terri Pontremoli, director of Tri-C Performing Arts and Tri-C JazzFest. "The dance company's bold and contemporary productions reflect Latino culture and tell the story of our times."
Ballet Hispánico has been bringing communities together to celebrate and explore Latino cultures through innovative productions, transformative dance training and community engagement for nearly 50 years.
Led by artistic director and CEO Eduardo Vilaro, the company is a group of highly trained professionals who perform the works of Latino choreographers for audiences around the world. Representing a multitude of nationalities, the artists reflect the ever-changing face of our nation.
The November performances in Cleveland feature the work of a talented all-Latina group of choreographers, giving the show a unique perspective that celebrates women in the arts and the beauty of diversity.
Audiences will see:
Annabelle Lopez Ochoa's Sombrerísimo, which references the surrealist world of Belgian painter René Magritte — famous for his paintings of men in bowler hats.
Michelle Manzanales' Con Brazos Abiertos, which explores the iconic Mexican symbols she was reluctant to embrace as a Mexican-American child growing up in Texas.
Tania Pérez-Salas' Catorce Dieciséis, which draws inspiration from the number pi to reflect on the circularity of our movement through life, featuring music by Vivaldi and other Baroque composers.
Tickets range from $25 to $45 and can be purchased at www.playhousesquare.org or by calling 216-241-6000. Each show includes moderated pre- and post-show talks with performers and producers. The Sunday matinee will also feature family activities before the show.
This presentation is supported by the Arts Midwest Touring Fund, an Arts Midwest program funded by the National Endowment for the Arts, with additional contributions from the Ohio Arts Council and the Crane Group.
Tri-C's 2018-2019 Performing Arts season features 10 productions showcasing classical piano, jazz and dance. It is designed to bring a world-class artistic experience to the Greater Cleveland community. To learn more, visit www.tri-c.edu/performingarts.
For more information on DANCECleveland, visit www.dancecleveland.org.
October 25, 2018
John Horton, 21-987-4281 john.horton@tri-c.edu