Tri-C Pair Featured Among FreshWater Cleveland's 'Five Green Jobs'
David November, Giovanna Mingrone making a difference in local sustainability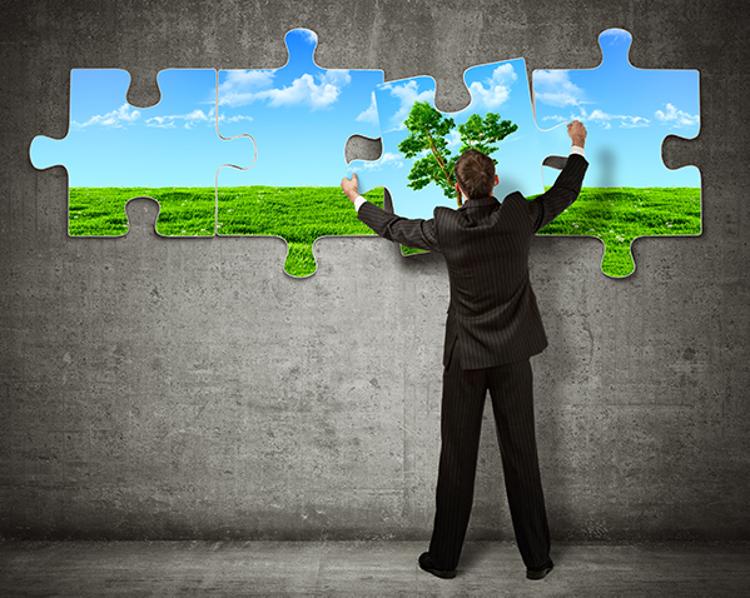 David November and Giovanna Mingrone are impacting sustainability in Northeast Ohio, each in their own way.

November, Cuyahoga Community College's sustainability manager, has been at the forefront of green initiatives during the widespread construction across the College's campuses over the past two years.

Initiatives in place at the College's new additions — including the Western Campus STEM building, the Westshore Campus expansion and the Metropolitan Campus Center — include increased use of natural light for indoor illumination, the elimination of paint with volatile organic compounds (VOCs) and improved air circulation efficiency.

The initiatives will save the College about $1 million in energy costs per year. The Metro Campus Center recently received LEED® Gold certification from the U.S. Green Building Council.

Mingrone, a culinary instructor at Tri-C, had grown tired of the restaurant business by 2007. That's when she closed Battuto, her restaurant in Cleveland's Little Italy neighborhood, to pursue other opportunities.

But she wanted to do more than just operate a business. She wanted to use food to make a difference in the lives of others. And she had developed disdain for the culinary industry's wasteful practices.

Each year, tons upon tons of unused food ends up in landfills, while thousands upon thousands of Americans go hungry.

Mingrone made up her mind to do something about it. In 2015, she founded Stone Soup Cleveland, a nonprofit that delivers would-be culinary waste to food pantries throughout the Cleveland area. By the end of 2018, Mingrone and her volunteer staff had delivered more than 200,000 pounds of food to pantries.

FreshWater Cleveland recently highlighted the efforts of November and Mingrone as part of an article on people throughout the region who are making sustainability their business.

The article also notes that Tri-C donates unusable food scraps to Nathan Rutz, director of soil for Rust Belt Riders. The organization takes food scraps and composts them into soil that can be used for growing new plants.
October 04, 2019
Erik Cassano, 216-987-3577 or erik.cassano@tri-c.edu