Tri-C Nursing Graduate Felt 'A Calling' to Enter Her New Career
Jill Collins shares her story with 3News as part of National Nurses Week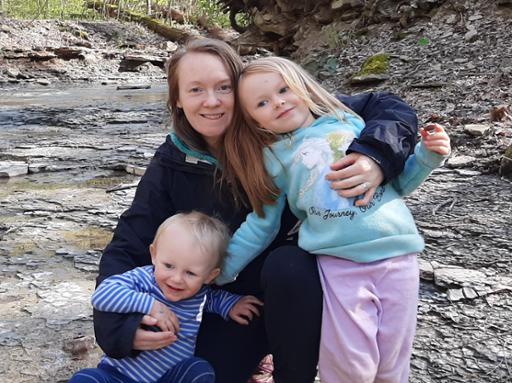 Jill Collins spent 40 hours in labor before doctors performed an emergency C-section to deliver her daughter, Sylvia, in 2016. The baby struggled in the days after, too, leading to a nine-day stay in the NICU.
Looking back, Collins calls the experience the most difficult of her life. She made it through, in part, thanks to the nurses at Fairview Hospital.
Collins hopes to one day offer the same support to others.
The 33-year-old is graduating from Cuyahoga Community College (Tri-C®) this month with an Associate of Applied Science degree in nursing. She already has a job lined up working on the neurology floor at Fairview Hospital. Her hope is to eventually work in the NICU.
WKYC 3News recently featured Collins in a segment during National Nurses Week. Collins told reporter Danielle Wiggins that she felt "almost a calling to switch careers" after seeing the life-changing work of nurses.
Collins enrolled at Tri-C shortly after giving birth to Sylvia. She previously earned bachelor's and master's degrees in biology.
Click here to view the segment.
May 13, 2020
John Horton, 216-987-4281 john.horton@tri-c.edu