Tri-C Metro Campus Hosts Two Days of COVID-19 Testing Week of Dec. 21
Drive-thru testing available Monday and Wednesday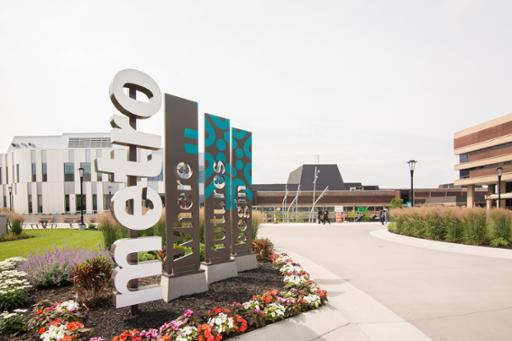 Drive-thru COVID-19 testing will be offered two days next week at the Metropolitan Campus of Cuyahoga Community College (Tri-C®) through a partnership with Care Alliance Health Center. 
Free testing will take place at the campus Monday, Dec. 21, and Wednesday, Dec. 23. Testing begins at 11 a.m. each day and will be done on a first-come, first-served basis. Individuals seeking tests must be in line by 2 p.m. No appointment is necessary. 
The testing service is available to area residents as well as Tri-C students, faculty and staff. The program offers testing to individuals regardless of their symptom status, insurance status or ability to pay. Individuals will not be charged for the test. 
A government-issued ID with name and address is required for testing. Those with health coverage are asked to bring their insurance card. 
Visit tri-c.edu/covidtest or call 216-317-1250 for more information. Metro Campus is located at 2900 Community College Ave. in Cleveland. Testing will take place in the Lot 4 underground garage off Community College Avenue. 
Individuals can also call the above number to schedule testing appointments — including walk-up testing — at the Care Alliance Central Clinic, located at 2916 Central Ave. in Cleveland. 
Test results are communicated to individuals by phone within approximately one week. Reporting could take longer during periods of high-volume testing. 
The opportunities for testing come amidst a surge in COVID-19 cases, with record totals reported in Northeast Ohio, the state and the nation. The collaboration with Care Alliance reflects Tri-C's commitment to meeting community needs during the pandemic. 
Care Alliance is a nonprofit community health center providing primary and preventative medical services to residents regardless of their ability to pay. It serves the unique needs of patients at two downtown health centers and a mobile unit, as well as through outreach programming.
December 18, 2020
John Horton, 216-987-4281 john.horton@tri-c.edu