Tri-C Making an Impact in Clark-Fulton Neighborhood
College working with MetroHealth to revitalize neighborhood on Cleveland's west side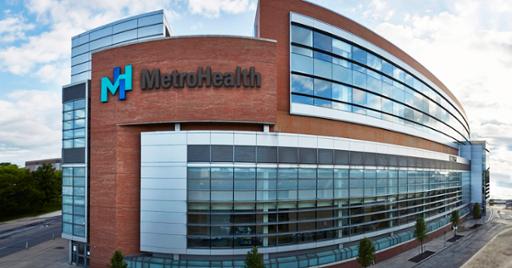 Cleveland's Clark-Fulton neighborhood has become, in some ways, a forgotten part of the city's west side. To the north are Tremont and Ohio City, neighborhoods that have succeeded in reshaping their image as a destination for restaurants, arts and shopping.
To the south is Old Brooklyn and the Cleveland Metroparks Zoo, a year-round regional tourist attraction.
In the middle of it all, Clark-Fulton has been struggling to recover economically and develop a new identity of its own. Fortunately, Clark-Fulton has a major force on its side: MetroHealth Medical Center. MetroHealth's main campus is on the eastern edge of the neighborhood, and the medical center is in the midst of a $1 billion campus transformation project aimed, in part, at reinvigorating Clark-Fulton economically and redefining its reputation as the west side's health care hub.
Cuyahoga Community College is playing a role in the MetroHealth project and the revitalization of Clark-Fulton. As mentioned in a recent Cleveland Magazine feature on the MetroHealth project, Tri-C is making an impact on both an organizational and a personal level.
Last year, Tri-C announced the formation of its Access Centers ― neighborhood educational facilities connecting local residents with learning and job- training opportunities. One of the first Access Centers opened at MetroHealth's main campus. It will be a part of the health center's expansion and renovation project.
Other Access Centers have opened at nearby Esperanza Inc. and at the Olivet Housing and Community Development Corp. on the city's east side.
Tri-C is also educating Clark-Fulton's future workers at its main campuses. Eduard Walker, a 17-year-old who wants to become a physical therapist, is one of them.
Walker, who moved to Cleveland from Puerto Rico three years ago after Hurricane Maria ravaged the island, was accepted to Tri-C based on the recommendations of MetroHealth human resources specialists, who teach a job skills class Walker attends weekly.
Walker plans to apply for a job with MetroHealth's dining services when he turns 18, giving him a valuable foothold in his area of study and advancing the education of a young, ambitious Clark-Fulton resident who has the power to help reverse the fortunes of the place he calls home.
"I believe this neighborhood will be a role model for other cities," Walker told Cleveland Magazine.
March 27, 2020
Erik Cassano, 216-987-3577 or erik.cassano@tri-c.edu