Tri-C Leads Effort to Train Job Seekers for Employment at Hospitals
Spectrum News 1 segment focuses on Workforce Connect Healthcare Sector Partnership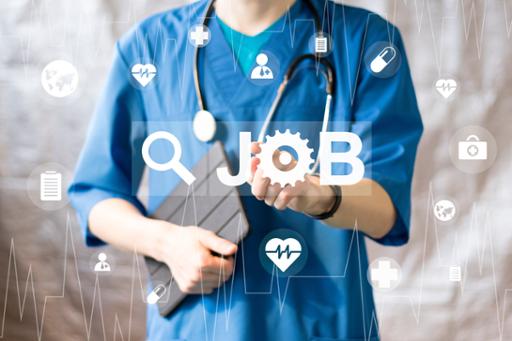 In Northeast Ohio, hospitals are looking for skilled workers and residents are seeking jobs. Addressing both of those needs is the mission of the new Workforce Connect Healthcare Sector Partnership. 
Spectrum News 1 recently aired a segment focused on the partnership. Cuyahoga Community College (Tri-C®) will take a lead role as the health care sector intermediary. 
The College recently named Susan Krejci as executive director of the partnership. She told Spectrum News reporter Karlynn Wells that the COVID-19 outbreak reinforced the importance of strengthening the health care talent pipeline. 
The initial group of hospitals in the partnership includes Cleveland Clinic, The MetroHealth System, St. Vincent Charity Medical Center, University Hospitals and the Veterans Health Administration. 
"We want to make sure that those employers have the right people with the right skills at the right time," Krejci told Wells. 
Kim Shelnick of University Hospitals (UH) said the partnership is key to further developing training programs that prepare local residents to step into jobs that offer family-sustaining wages. 
"Our needs right now are just so broad, from nurses to lab techs, to radiology, environmental service workers, to nutrition workers," said Shelnick, vice president of talent acquisition for UH. "I can go on and on." 
Click here to view the full segment.
August 10, 2020
John Horton, 216-987-4281 john.horton@tri-c.edu