Tri-C, Karamu House Partnership Produces Program for Young Filmmakers
Summer Arts Intensive course runs June 1 through July 17 at Karamu House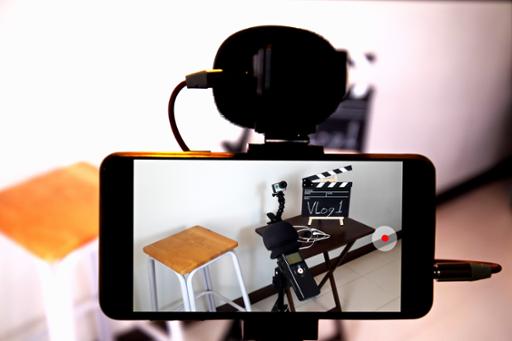 Aspiring young filmmakers can make movie magic during a new seven-week summer arts program offered through Cuyahoga Community College (Tri-C®) and Karamu House.
The course is part of the Karamu Arts Academy 2020 Summer Arts Intensive for students entering grades seven through 12. Sessions run June 1 to July 17 at Karamu House, located at 2355 E. 89th St. in Cleveland.
Students will be introduced to various aspects of filmmaking, including film composition and storyboarding; lighting and composition; audio and sound recording; and video production on devices as simple as a smartphone or tablet.
The goal is to equip filmmakers with the skills necessary to produce a documentary, music video or other short film.
"We're excited to expand our partnership with Tri-C and grow the summer arts education program," said Tony Sias, president and CEO of Karamu House. "With the College's help, middle and high school students will be able to explore filmmaking in an immersive and accessible way."
Classes will take place 8:30 a.m. – 3:30 p.m. Monday through Friday. Training will be led by Gina Brinker, an adjunct professor and manager of student equipment services at Tri-C, along with three other industry professionals.
Enrollment cost is $875 for the full program, or $130 paid weekly. Visit karamuhouse.org or call 216-795-7077 to register.
March 02, 2020
John Horton, 216-987-4281 john.horton@tri-c.edu