Tri-C JazzFest: What is Snarky Puppy?
Award-winning collective of musicians blends sounds from around the world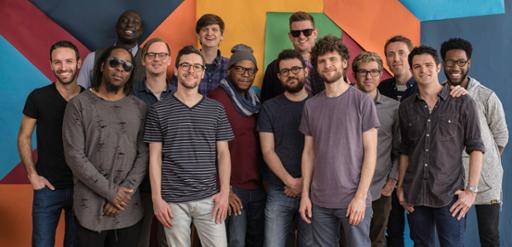 Snarky Puppy isn't exactly a jazz band. It's not a fusion band, either. How about R&B? Not quite … even though they did win a 2014 Grammy Award for Best R&B Performance.
So, what is Snarky Puppy? Maybe it's best to take the advice of noted music writer Nate Chinen: "Take them for what they are, rather than judge them for what they're not."
Let's start with the basics: The band is a musical collective with as many as 25 members in rotation. They each maintain busy schedules as solo artists, sidemen and producers when not forming a piece of Snarky Puppy.
The membership reflects black and white American music culture while blending in various accents from around the globe. Influences come from locales in Argentina, Canada, Japan, Puerto Rico and the United Kingdom.
But while the group highlights and embraces its cultural diversity, the true power of Snarky Puppy rests in the joy of musicians uniting as one in a push to grow creatively.
Hear the results of this musical symbiosis when Snarky Puppy — a three-time Grammy winner — performs at the 2018 Tri-C JazzFest Cleveland, presented by KeyBank. The band takes the stage at 6 p.m. Saturday, June 30, at the Ohio Theatre at Playhouse Square.
Tickets to the show range from $15 to $40 and can be purchased through the Playhouse Square Box Office at 216-241-6000 or www.playhousesquare.org. It is one of eight ticketed concerts at the 39th annual festival.
Visit www.tri-cjazzfest.com for a full list of concerts as well as information on free events and activities during the festival.
Tri-C JazzFest Cleveland is presented by KeyBank and made possible by Cuyahoga Community College, the National Endowment for the Arts, the Ohio Arts Council, Strassman Insurance Services Inc. and a growing list of donors and members.
June 13, 2018
John Horton, 216-987-4281 john.horton@tri-c.edu