Tri-C JazzFest Lineup Announcement Party Features Israeli Saxophonist
Eli Degibri Quartet to perform at Nighttown Feb. 7 following 2020 lineup reveal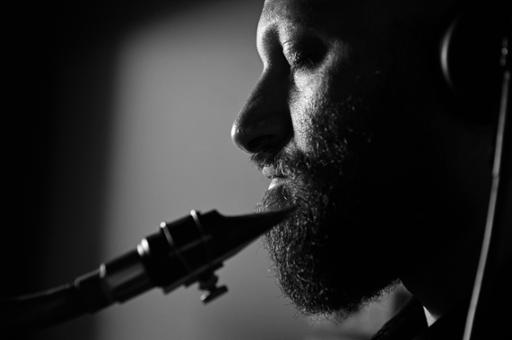 One of the world's top jazz artists will help Cuyahoga Community College (Tri-C®) announce the lineup for this summer's 41st annual Tri-C JazzFest Cleveland, presented by KeyBank.
Israeli saxophonist Eli Degibri heads a quartet performing at 8 p.m. Friday, Feb. 7, at Nighttown, located at 12383 Cedar Road in Cleveland. The JazzFest lineup announcement will take place at 7:30 p.m. when doors open to the public.
Nine sizzling shows will make up this year's festival, scheduled for June 25-27 at Playhouse Square. The lineup announcement party is co-produced by Tri-C and Nighttown.
"Nighttown is a second home to us at JazzFest," said Terri Pontremoli, festival director. "We love announcing our lineup in a music mecca that keeps the jazz fires burning in Cleveland all year long."
Degibri has recorded and performed extensively since the mid-1990s with the likes of Herbie Hancock and Al Foster, building a well-earned reputation for charisma and soul. JazzTimes called him "an exceptionally melodic improviser with a big, bold tenor tone."
As one of Israel's most well-known and respected jazz artists, Degibri joined a cast of living legends at the White House in 2016 for the International Jazz Day All-Star Global Concert.
The quartet Degibri brings to Cleveland includes three young and promising Israeli musicians: award-winning pianist Tom Oren, bassist Alon Near and drummer Eviatar Slivnik. The group will play music from Degibri's recent release Soul Station — a tribute to the late, great Hank Mobley.
Tickets are $25 and can be purchased at www.nighttowncleveland.club or by calling 216-795-0550. Tickets will also be available at the door on the night of the performance.
The lineup announcement party featuring Degibri kicks off a series of events and community concerts leading up this summer's festival, which promises to draw tens of thousands of music lovers downtown. Visit www.tri-cjazzfest.com to learn more.
Tri-C JazzFest Cleveland is presented by KeyBank and made possible by Cuyahoga Community College, the National Endowment for the Arts, the Ohio Arts Council, Strassman Insurance Services Inc. and a growing list of donors and vendors.
January 24, 2020
John Horton, 216-987-4281 john.horton@tri-c.edu