Tri-C JazzFest: Joshua Redman Is On The Case
Saxophonist considered a career in law before following in his father's footsteps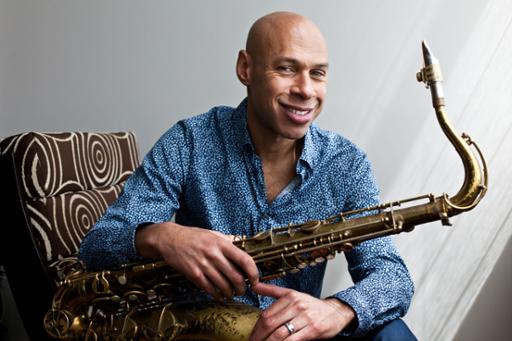 Joshua Redman held a degree from Harvard College and an acceptance letter to Yale Law School when he took a year off from school to live with some buddies in New York City.
That simple decision in 1991 cost the legal community an attorney but launched the career of one of the jazz world's most acclaimed and charismatic saxophonists.
Looking back, Redman still can't believe how his life turned to music so swiftly: "There were a lot of things that happened to me seemingly accidentally, at just the right time, that led me down (that) road," he said in a 2015 interview.
That road leads to Northeast Ohio this summer as Redman headlines a show during Tri-C JazzFest Cleveland, presented by KeyBank. He'll perform with his Still Dreaming quartet at 6 p.m. Friday, June 29, at the Ohio Theatre at Playhouse Square.
The group includes trumpeter Ron Miles, bassist Scott Colley and drummer Brian Blade — three of the most inventive artists in contemporary jazz.
Together, they will pay homage to Old and New Dreams, a renowned quartet of musicians from the 1970s and '80s with a shared connection to jazz icon and innovator Ornette Coleman. Old and New Dreams included Redman's father, Dewey Redman.
Dewey Redman played the saxophone, making his son's award-winning work on the same instrument seem like a birthright.
During their Tri-C JazzFest performance, Joshua Redman and Still Dreaming — which released a self-titled album at the end of May — will perform a repertoire of Ornette Coleman compositions and original works.
Tickets to the show range from $15 to $40 and can be purchased through the Playhouse Square Box Office at 216-241-6000 or www.playhousesquare.org. It is one of eight ticketed concerts at the 39th annual festival.
Visit www.tri-cjazzfest.com for a full list of concerts as well as information on free events and activities during the festival.
Tri-C JazzFest Cleveland is presented by KeyBank and made possible by Cuyahoga Community College, the National Endowment for the Arts, the Ohio Arts Council, Strassman Insurance Services Inc. and a growing list of donors and members.
June 11, 2018
John Horton, 216-987-4281 john.horton@tri-c.edu