Tri-C JazzFest: Cory Henry Opens Up
Organ virtuoso unveils his singing skills as frontman with The Funk Apostles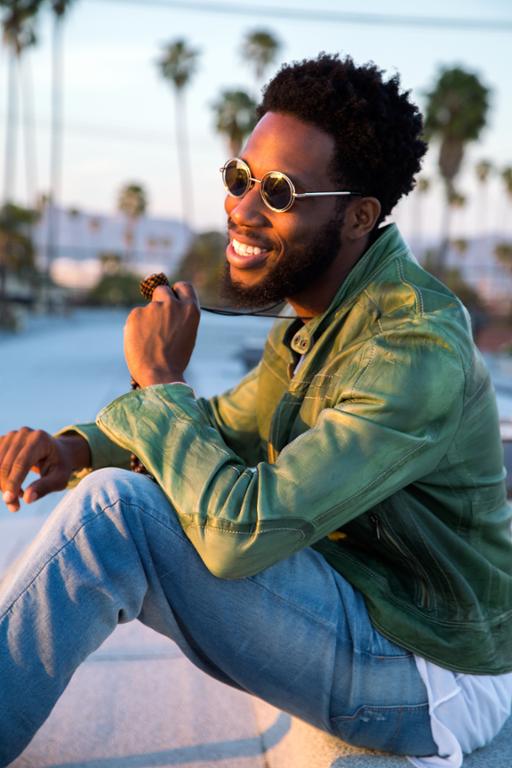 Cory Henry stayed silent through the early years of his award-winning career in music. He chose instead to let his fingers do the talking, mesmerizing audiences with his deft keyboarding skills.
"I just didn't think my voice was good enough," Henry said. "I didn't think anyone else would want to hear it."
His debut album with The Funk Apostles certainly proves that false. Henry moved from sideman to frontman with effortless grace and cool on Chapter 1: The Art of Love. On each track, he proves himself to be a remarkable singer with extraordinary depth.
Henry's vocals come out smooth and breathy, with an intimate delivery that's alternately understated and ecstatic. It reveals a different side to his musical personality — one that synthesizes everything from Michael Jackson and Marvin Gaye to Stevie Wonder and Prince.
The singing builds upon Henry's status as one of the finest Hammond B-3 organ players of his generation. He won a pair of Grammy Awards for his keyboarding role in Snarky Puppy.
"The human voice is so powerful," Henry said. "When I'm singing, it's like this extra way of connecting and communicating with people beyond what I do playing the organ. I'm able to convey these messages that are really important and meaningful to me through words."
This year's Tri-C JazzFest Cleveland, presented by KeyBank, offers Henry an opportunity to express himself in words. He'll perform with The Funk Apostles at 7:30 p.m. Friday, June 29, at the KeyBank State Theatre at Playhouse Square.
He and the band whip up an intoxicating blend of blues, soul, R&B, AfroBeat, gospel and jazz. They blur genres and upend expectations with a sound that is somehow both futuristic and retro.
Tickets to see Cory Henry & The Funk Apostles range from $25 to $65 and can be purchased through the Playhouse Square Box Office at 216-241-6000 or www.playhousesquare.org. It is one of eight ticketed concerts at the 39th annual festival.
The show will open with a performance by the Smooth Jazz All Stars, headlined by keyboardist Brian Simpson. He will be joined by a star-studded cast including Maysa, Kenny Lattimore, Kim Waters and Paul Taylor.
Visit www.tri-cjazzfest.com for a full list of concerts as well as information on free events and activities during the festival.
Tri-C JazzFest Cleveland is presented by KeyBank and made possible by Cuyahoga Community College, the National Endowment for the Arts, the Ohio Arts Council, Strassman Insurance Services Inc. and a growing list of donors and members.
June 15, 2018
John Horton, 216-987-4281 john.horton@tri-c.edu