Tri-C JazzFest: Bringing Brazil to Cleveland
Singer and guitarist Vinicius Cantuaria channels his homeland through bossa nova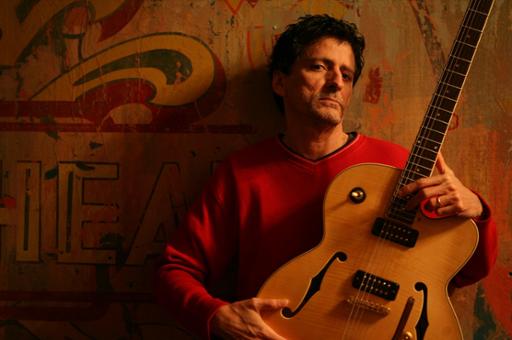 Singer and guitarist Vinicius Cantuaria strengthened his Brazilian roots while living nearly 5,000 miles from his homeland.
The native of Rio de Janeiro traveled to New York in the mid-1990s to put his name in lights. He released five internationally recognized studio albums while recording with some of the city's top musicians and becoming a force on the music scene.
But while he lived in North America, his heart remained in South America. His latest album — Indio De Apartamento — reflects his love of Brazil and stays true to its boss nova tradition.
Cantuaria will bridge the gap between Rio and Cleveland this summer during Tri-C JazzFest Cleveland, presented by KeyBank. He'll perform at 1 p.m. Saturday, June 30, at the Hanna Theatre at Playhouse Square.
His music incorporates the breeziness of Brazilian bossa nova with the depth, introspection and moodiness of Portuguese fado and Cape Verdean morna. His work reflects a dedication to the bossa nova tradition. His manner of reimagining it, though, can be visionary. 
He plays guitar as part of a quartet along with piano, bass and drums. His voice is enthralling and wistful in a dream-like sense that leaves audience members speechless.
To put it simply, he channels the passion of the Brazilian sound.
Tickets to Cantuaria's show are $30 and can be purchased through the Playhouse Square Box Office at 216-241-6000 or www.playhousesquare.org. It is one of eight ticketed concerts at the 39th annual festival.
Visit www.tri-cjazzfest.com for a full list of concerts as well as information on free events and activities during the festival.
Tri-C JazzFest Cleveland is presented by KeyBank and made possible by Cuyahoga Community College, the National Endowment for the Arts, the Ohio Arts Council, Strassman Insurance Services Inc. and a growing list of donors and members.
June 07, 2018
John Horton, 216-987-4281 john.horton@tri-c.edu