Tri-C JazzFest Announces 2020 Artist-in-Residence: Drummer Karriem Riggins
Renowned jazz musician and hip-hop producer to work with Tri-C students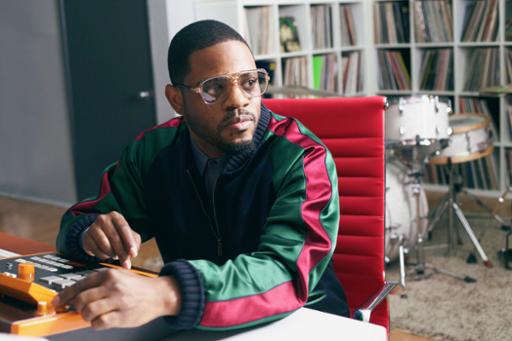 Some know Karriem Riggins as a jazz drummer rooted to masters of the genre. Others view him as one of the top producers and innovators driving today's hip-hop.
But when it comes to titles, there's another one he'll carry this year — artist-in-residence for the 41st annual Tri-C JazzFest Cleveland, presented by KeyBank.
Riggins' residency begins in February and will include performances, master classes and interviews. Most will take place at the Gill and Tommy LiPuma Center for Creative Arts at the Metropolitan Campus of Cuyahoga Community College (Tri-C®).
"We're excited to immerse Karriem in our community," said Terri Pontremoli, director of Tri-C JazzFest. "He does more than straddle the worlds of jazz and hip-hop — he brings them together."
At age 17, the Detroit-born Riggins was already making his name as drummer with the legendary Betty Carter. He moved to New York City in 1994 and worked with Mulgrew Miller, Roy Hargrove, Ray Brown and others, laying the foundation for his rich and varied career.
Over the years, Riggins recorded with the likes of Paul McCartney, Oscar Peterson, Ray Brown and Norah Jones. He now resides in Los Angeles, performing regularly with Diana Krall and collaborating with rapper Common.
Riggins will be introduced as Tri-C JazzFest's artist-in-residence on Friday, Feb. 7, during the 2020 festival lineup announcement at Nighttown. He'll return to Cleveland in April and June for workshops and a performance at Tri-C JazzFest.
The announcement party will feature a performance by Israeli saxophonist Eli Degibri and his quartet. Tickets are $25 and can be purchased at www.nighttowncleveland.club or by calling 216-795-0550. Tickets will also be available at the door on the night of the performance.
The lineup announcement begins at 7:30 p.m., with the concert following at 8 p.m. Nighttown, is located at 12383 Cedar Road in Cleveland.
The lineup reveal kicks off a series of events and community concerts leading up this summer's festival, which promises to draw tens of thousands of music lovers downtown to Playhouse Square. Visit www.tri-cjazzfest.com to learn more.
The 41st annual Tri-C JazzFest Cleveland is presented by KeyBank and made possible by Cuyahoga Community College, the National Endowment for the Arts, the Ohio Arts Council, Strassman Insurance Services Inc. and a growing list of donors and vendors.
January 31, 2020
John Horton, 216-987-4281 john.horton@tri-c.edu