Tri-C: Innovating to Improve Access to Higher Education
JaNice Marshall writes about Tri-C Access Centers for the League for Innovation in the Community College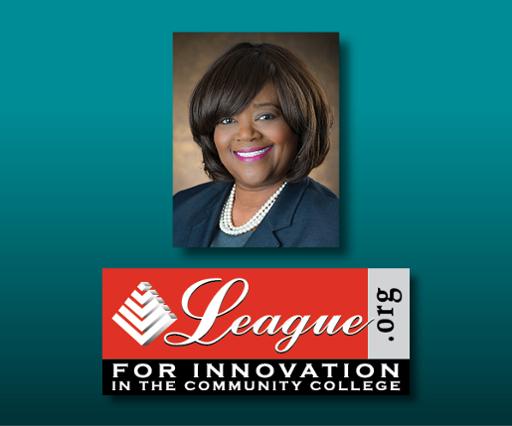 The League for Innovation in the Community College is an international nonprofit organization dedicated to catalyzing the community college movement. To share best practices, it often asks community college leaders to offer examples from their institutions. 
The organization recently published an essay from JaNice Marshall, vice president of access and community connections at Cuyahoga Community College (Tri-C®), about how Tri-C Access Centers are opening doors to higher education. 
Here is her "Project Highlight" essay: 
Cuyahoga Community College (Tri-C®) has been committed to access to education since it opened its doors in 1963 to more than 3,000 prospective students. Since that time, the College has steadfastly maintained an open access admission policy. Today, the College's focus remains on students' goals to join the workforce, complete a degree or certificate, transfer to a four-year institution or gain knowledge needed for the next step in life's journey. 
In 2018, President Alex Johnson led a Collegewide initiative to rethink and reimagine all aspects of Tri-C's response to the academic, workforce and economic needs of residents in the region. The singular focus of this work was to promote student access by identifying and removing barriers. This work required all divisions to create and update strategies to meet the needs of current and future student groups. The outcome of this work is embodied in Tri-C's 2018-2022 Strategic Plan: Building Excellence through Access, Equity and Success. 
Tri-C Access Centers 
One project developed out of this commitment to access, equity, and success was the creation and implementation of community Access Centers. Access Centers are located in existing community organizations and connect people to Tri-C's high-quality education and job training services that lead to sustainable, family-supporting wages and careers in a supportive, inclusive environment. Access Centers also remove barriers to education by addressing nonacademic challenges faced by community residents (e.g., transportation, culture, language, childcare, work schedules) to create an educational ecosystem that is flexible, responsive, and accessible to every student and family. 
Bringing the community college experience to community-based sites facilitates access directly to populations that may be under-resourced and underrepresented in higher education. Participants served at the Access Centers encounter a human-centered learning environment as well as a direct, local connection to the College as they pursue and complete in-demand degrees or workforce training credentials. 
The objectives of the Access Centers include:
Creating pathways to enhance access to education and job training opportunities;
Developing viable education and workforce programming for community members;
Providing space for education and job training opportunities in the community;
Expanding Tri-C's presence in the community to increase access for residents, leading to enrollment in and completion of in-demand credentials and degrees; and
Cultivating an environment in which residents are empowered for success. 
Cuyahoga Community College is committed to ending systemic racial exclusion and all forms of discrimination in the community. Embedded in the mission of Tri-C is the promotion of individual development and improvement of the overall quality of life in a multicultural community. Racial, economic, and gender disparities in our region, and especially in Cleveland, have created barriers for potential students of all ages to successfully enter and complete college. Systemic exclusion from education and job training hinders the region's ability to rebound from a Rust Belt economy by attracting industry and creating jobs that will provide economic security for everyone in Northeast Ohio. Tri-C's Access Centers are an affirmation of the College's commitment and another step toward removing barriers that prevent access to higher education and job training. 
Strategy to Establish Access Centers 
Tri-C Access Centers build upon the College's rich legacy of community partnerships, and were the result of conversations between President Johnson and other community leaders about how to address the lack of access to education and job training for many in our community, especially due to systemic racial and economic exclusion. The vision for the Access Centers is aligned not only with the College's 2018-2022 Strategic Plan, but also with the Collegewide Tactical Plan and each divisional work plan. The Access Centers are an example of the College's community outreach strategy and commitment to collaborate with community partners to provide high-quality, accessible opportunities and services in the community. The strategic focus areas for the College are as follows: 
Student Experience: In order for all students to access a quality education and succeed in their goals, Tri-C will provide a comprehensive student experience within a welcoming and safe learning environment.
Brand/Image: Tri-C will continue to increase communication and engagement with its internal and external communities by promoting a culture of transparency, accountability, and inclusion.
Community: Tri-C will build upon its partnerships with alumni, employers, educational institutions, organizations, and governments to meet student needs and improve quality of life throughout the region.
Workforce: Tri-C will strengthen internal pathways and ensure that programs, degrees, and credentials align with employer needs so that residents are prepared to participate in the skilled workforce and growing economy of Northeast Ohio.
Affordability: Tri-C will maintain its longstanding commitment to providing affordable educational opportunities and services, removing barriers to educational access, exercising good stewardship of taxpayer resources, and ensuring institutional integrity. 
Tri-C began the process of planning for Access Centers by connecting with strategic community partners to identify underserved areas that would benefit from bringing Tri-C programming into the neighborhood. At the same time, the College worked internally to identify services, curriculum, and training that could be beneficial to the residents of each potential community location. The first two Access Centers opened in June 2019. Three Access Centers currently reside in local service agencies:
Esperanza, Inc., a nonprofit organization dedicated to improving the academic achievement of Hispanics in greater Cleveland, supports students through high school and into postsecondary education.
MetroHealth Medical Center, a part of the MetroHealth Medical System and located near downtown Cleveland, serves primarily low-income and Medicare-enrolled patients.
Olivet Housing and Community Development Corporation creates opportunities for people from disconnected and disadvantaged communities in the areas of health, literacy, and workforce development. 
Currently, Tri-C offers the following programs at these centers, many at no cost to participants:
While the community's and College's responses to COVID-19 have affected operations at the Access Centers, Tri-C recognizes their importance now more than ever. In this post-pandemic economy, the College is continuing its efforts to identify new community partners and new community locations to eliminate barriers to higher education and workforce training and to meet its Northeast Ohio neighbors where they are in their educational endeavors.
September 01, 2020
John Horton, 216-987-4281 john.horton@tri-c.edu