Tri-C Hosts 'Women of Faith' Panel Discussion
March 4 program at Metro Campus examines diversity, gender and inclusion in religion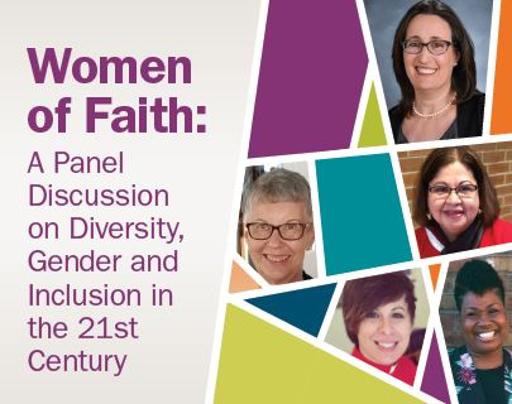 Join a discussion on the role of religion and faith in women's lives during an upcoming program at the Metropolitan Campus of Cuyahoga Community College (Tri-C®).
The free program will take place noon-1:30 p.m. Wednesday, March 4, in room 201 of the Metropolitan Campus Center, located along East 30th Street just south of Community College Avenue.
The conversation will focus on diversity, gender and inclusion in religion in the 21st century.
Panelists include the the Rev. Andrea Jacobs of OhioGuidestone; the Rev. Adrienne Koch of Trinity Cathedral; the Rev. Lillian Laboy of West Park Elim Church; the Rev. Cathy Lawrence of Parkvue Senior Living Community; and Rabbi Stacy Schlein of The Temple-Tifereth Israel.
Visit www.tri-c.edu/womenoffaith to register for the event. Lunch is included. Call 216-987-0204 for more information.
The discussion is presented by the College's Office of Diversity and Inclusion, the Tri-C Network of Women (NOW), Women's Studies faculty and the Student Life Office.
February 19, 2020
John Horton, 216-987-4281 john.horton@tri-c.edu