Tri-C Hosts Virtual Dr. King Celebration on Jan. 17
44th annual remembrance is longest-running MLK event in Cleveland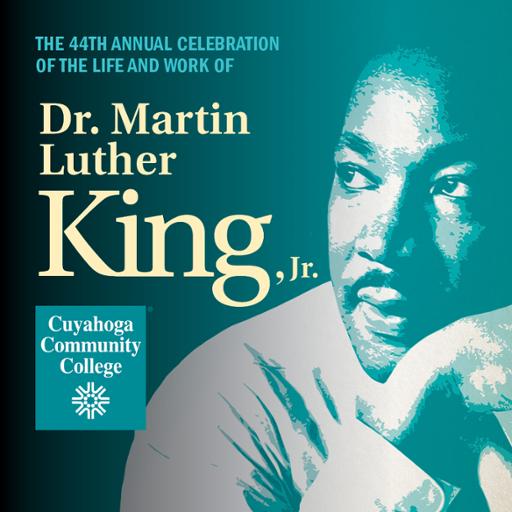 Cuyahoga Community College (Tri-C®) will host a virtual celebration for its annual birthday observance of Dr. Martin Luther King Jr., continuing a tradition that began in 1977. 
The 44th annual celebration begins at 2:30 p.m. Sunday, Jan. 17. The online remembrance will feature an assortment of musical performances as well as scholarship presentations and student speeches honoring the civil rights leader. 
Visit www.tri-c.edu/MLK2021 to register for the free event. 
The Tri-C celebration is the longest-running MLK event hosted in Cleveland. The tradition began in 1977, six years before the federal government designated a day to honor King. 
"Cuyahoga Community College understood early on the importance of honoring Dr. King's dream of civil rights and racial harmony," Tri-C President Alex Johnson said. "We come together in his memory to reflect on the power of collective action in fighting injustice." 
Musical selections during the prerecorded program will feature the Tri-C Vocal Arts Youth Choir, The Cleveland Orchestra's Martin Luther King Jr. Celebration Chorus, the Tri-C Orchestra, and the Contemporary Youth Orchestra in residence at the College. 
Speeches will be delivered by Kenzie Brown of Olmsted Township and Steve Primeau of Parma, students from Tri-C's Jack, Joseph and Morton Mandel Scholars Academy. 
Each will present their perspective on the following statement inspired by a 1965 King sermon following attacks on protestors in Selma, Alabama: Our lives begin to end the day we become silent about things that matter. 
In addition, a dozen Tri-C students will be awarded scholarships from the Dr. Martin Luther King Jr. Humanitarian Scholarship Fund. The Cuyahoga Community College Foundation established the fund in 1991 with support from the Cleveland Teachers Union and other generous donors. 
The College's celebration of King typically takes place at Playhouse Square. The event moved to a virtual format this year given the COVID-19 outbreak and community efforts to minimize spread of the virus.
December 18, 2020
John Horton, 216-987-4281 john.horton@tri-c.edu