Tri-C Hosts 'Triceratops Thursday' Enrollment Event on Sept. 3
Visit one of five College sites to register for fall classes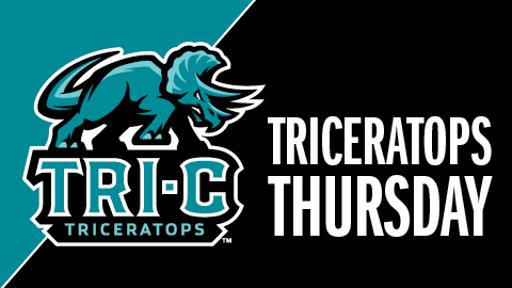 Cuyahoga Community College (Tri-C®) will extend hours during a special enrollment event Sept. 3 to help students register for fall classes and apply for financial aid. 
Triceratops Thursday will take place from 9 a.m. to 6:30 p.m. that day at five College sites. The sessions offer opportunities to meet with academic counselors and visit enrollment and financial aid offices to solidify a class schedule for fall semester. 
Participating locations include:
Brunswick University Center, 3605 Center Road in Brunswick
Eastern Campus, 4250 Richmond Road in Highland Hills
Metropolitan Campus, 2900 Community College Ave. in Cleveland
Western Campus, 11000 Pleasant Valley Road in Parma
Westshore Campus, 31001 Clemens Road in Westlake 
Visit tri-c.edu/triceratopsthursday or call 216-987-6000 for more information. A 14-week session of classes at Tri-C begins Sept. 8; an eight-week session starts Oct. 19.
A similar "Super Saturday" enrollment event will take place at the same sites from 10 a.m. to 2 p.m. Aug. 29. Visit tri-c.edu/supersaturday for details. 
Can't make it to campus? Take advantage of Tri-C's virtual services to enroll or get answers to your questions. Visit tri-c.edu/livechat to start a conversation.
August 24, 2020
John Horton, 216-987-4281 john.horton@tri-c.edu