Tri-C Hosts Conference on Student Poverty
Second annual event scheduled for Nov. 2 at Western Campus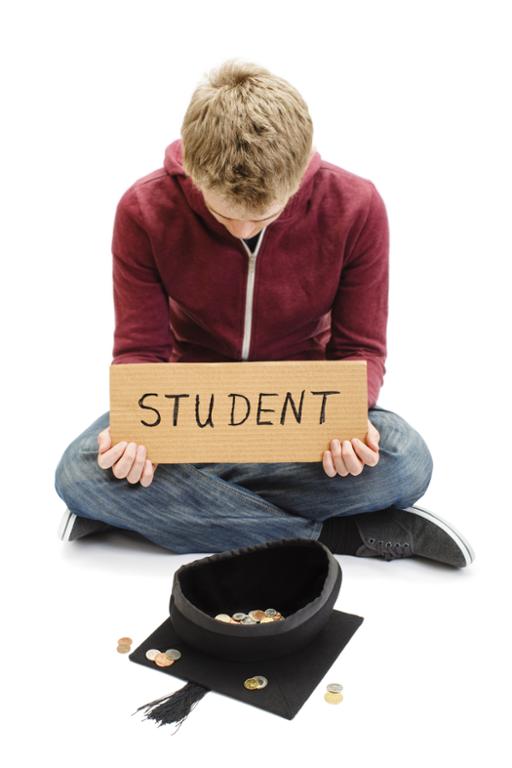 Two out of three community college students across the nation are unsure where they'll find their next meal. One in eight students has no place to call home.
These statistics serve as a starting point for discussion at the upcoming Conference on Confronting Poverty Among College Students, held at the Western Campus of Cuyahoga Community College (Tri-C®).
The second annual conference will take place from 8 a.m. to 3 p.m. Friday, Nov. 2, in the Western Campus Fieldhouse. The event is hosted by the College's Institute for Poverty and Urban Education.
"It's difficult for a student to focus academically if they're worried about basic needs such as food and shelter," said Julia Krevans, an associate psychology professor who serves as director of the institute. "We need to find solutions to give that student a chance to build a better life."
The conference will feature more than 20 presentations and workshop sessions led by researchers and organizers of community and educational programs working to address the poverty issue.  
The keynote speaker will be Sara Goldrick-Rab, a leading scholar-activist who has been called a defender of impoverished students. She has led the nation's three largest studies on food and housing insecurity among college students.
Goldrick-Rab founded the Wisconsin HOPE Lab and is a professor of higher education policy and sociology at Temple University. Her best-selling book Paying the Price: College Costs, Financial Aid, and the Betrayal of the American Dream won the 2018 Grawemeyer Award.
Cost of the conference is $30. To register, visit www.tri-c.edu/povertyconference18. Western Campus is located at 11000 Pleasant Valley Road in Parma.
Tri-C launched the Institute for Poverty and Urban Education in 2017. The research center is dedicated to resolving economic inequities that create obstacles for students working toward careers and financial stability.
For more information on the institute or its mission, contact Krevans at julia.krevans@tri-c.edu or 216-987-5187.
October 11, 2018
John Horton, 216-987-4281 john.horton@tri-c.edu