Tri-C Hosts Annual Memorial Day Observance
Remembrance will take place Friday, May 25, at Western Campus in Parma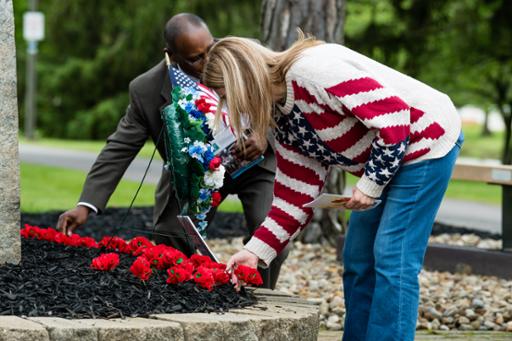 Cuyahoga Community College (Tri-C®) will host its annual Memorial Day observance from noon to 2 p.m. Friday, May 25, at its Western Campus in Parma.
The ceremony honoring those who died while in active military service is free and open to the public. The event is part of the Dominion Energy Ohio and Tri-C Military Community Outreach Series.
The observance will include reflections on sacrifice and service by retired U.S. Army Lt. Col. Thomas Lippert, as well as musical tributes by the Western Campus String Quartet, bagpiper Anne Gallo and trumpeter Stephen Stavnicky.
Guests will be invited to participate in the traditional planting of the poppies following a reading of the poem In Flanders Fields.
A free community picnic will follow the ceremony.
"Cuyahoga Community College is dedicated to veterans and their families," said Rick DeChant, executive director of Tri-C's Veterans Services. "Our annual Memorial Day observance demonstrates our commitment to those who served this nation so proudly."
Western Campus is located at 11000 Pleasant Valley Road in Parma. 
May 16, 2018
John Horton, 216-987-4281 john.horton@tri-c.edu