Tri-C Hosts Annual Conference on Student Poverty
Registration open for Oct. 25 event at Western Campus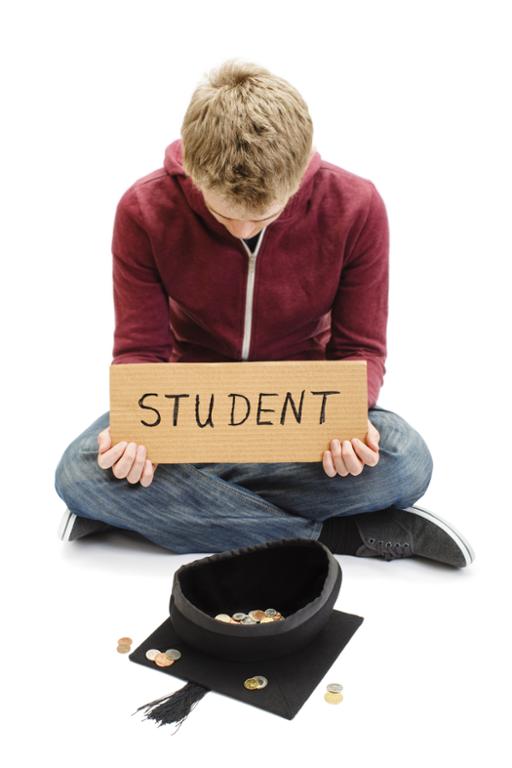 More than half of community college students across the nation wonder whether they'll have enough money for their next meal. Nearly one in five don't know where they'll sleep night to night.
These statistics serve as a starting point for discussions at the upcoming Conference on Confronting Poverty Among College Students, held at the Western Campus of Cuyahoga Community College (Tri-C®).
The third annual conference will take place 8:30 a.m.-3:30 p.m. Friday, Oct. 25, in the Western Campus Health Careers and Sciences building. The event is hosted by the College's Institute for Poverty and Urban Education.
The conference will feature presentations and workshops led by researchers and organizers of community and educational programs working to address the poverty issue.  
"It's difficult for a student to succeed academically if they're worried about basic needs, such as food and housing," said Tri-C's Julia Krevans, an associate psychology professor who serves as director of the institute. "We hope to raise awareness and identify practices that ensure all students achieve their ambitions."
The keynote speaker at the conference will be Cia Verschelden, author of Bandwidth Recovery: Helping Students Reclaim Cognitive Resources Lost to Poverty, Racism and Social Marginalization.
Her book — published in 2017 — examines how to create environments that help students overcome the societal obstacles that can stand between them and graduation.
The conference also features a kickoff speaker, Nireata Seals of LaGuardia Community College in New York — an institution that has become a national leader in lifting students from poverty into jobs where they earn good wages.
Cost of the conference is $30. To register, visit www.tri-c.edu/povertyconference19. Western Campus is located at 11000 Pleasant Valley Road in Parma.
Students can attend for free by emailing Krevans at julia.krevans@tri-c.edu.
Tri-C launched the Institute for Poverty and Urban Education in 2017. The research center is dedicated to resolving economic inequities that create obstacles for students working toward careers and financial stability.
September 23, 2019
John Horton, 216-987-4281 john.horton@tri-c.edu