Tri-C Hosts 43rd Annual Dr. King Celebration on Jan. 19
Remembrance is longest-running MLK event in Cleveland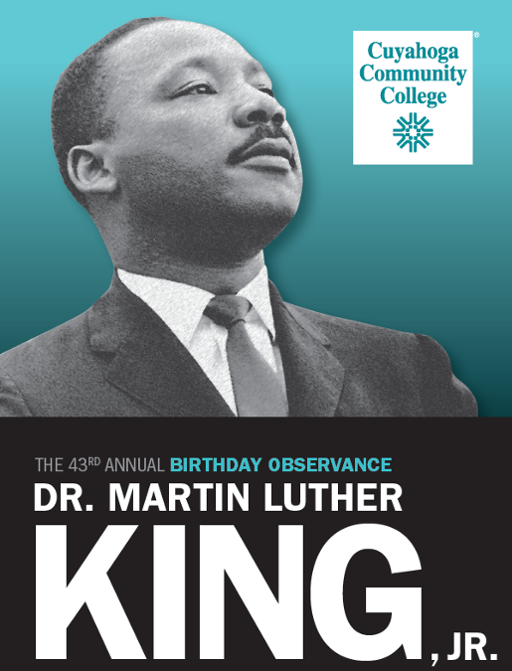 Cuyahoga Community College (Tri-C®) will host its 43rd annual birthday observance of Dr. Martin Luther King Jr. from 2:30-5 p.m. Sunday, Jan. 19, at the Connor Palace Theatre at Playhouse Square.
The remembrance will feature 12-time Grammy winner CeCe Winans, gospel music's best-selling and most-awarded female artist, as well as a side-by-side performance by Tri-C's T.O.P. Orchestra and the Contemporary Youth Orchestra in residence at Metropolitan Campus.
In addition, the event will feature scholarship presentations and Tri-C student speeches honoring Dr. King by Shahzeb Malik of Strongsville and Rajah McQueen-Smiley of Cleveland.
The Tri-C celebration is the longest-running MLK event in Cleveland. The tradition began in 1977, six years before the federal government designated a day to honor the slain civil rights leader.
"We gather to honor the life, the dream and the legacy of Dr. King," Tri-C President Alex Johnson said. "His reminder of the 'fierce urgency of now' still rings true when we talk of civil rights. We must never forget his message of faith in building toward a better tomorrow."
An audience approaching 2,700 people is expected at Sunday's program, which will fill the historic downtown theater. All available tickets for the observance have been distributed.
Danita Harris, an anchorwoman and Emmy Award-winning journalist with News 5 Cleveland, will serve as emcee of the event. She has won numerous awards for her civic-mindedness, particularly for her work with women and children.
The Connor Palace Theatre is located at 1615 Euclid Ave. in Cleveland.
January 14, 2020
John Horton, 216-987-4281 john.horton@tri-c.edu