Tri-C Hosting Grocery Giveaway With Western Reserve Area Agency on Aging
More than 900 boxes of food will be distributed Jan. 27 at Western Campus in Parma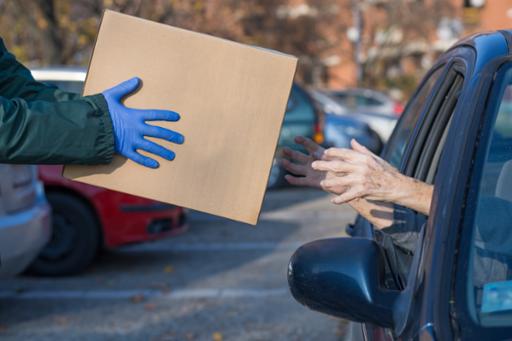 More than 900 boxes of food and supplies will be distributed to families during a "Great Grocery Giveaway" from 10 a.m. to 3 p.m. Wednesday, Jan. 27, at the Western Campus of Cuyahoga Community College (Tri-C®). 
The event — sponsored by the Western Reserve Area Agency on Aging (WRAAA) — is part of a larger effort to fill food security gaps in the community. 
Each box includes approximately $60 worth of groceries and essential supplies. Contents include items such as pasta, spaghetti sauce, canned tuna, peanut butter, jelly, bread and assorted household cleaning items. 
Registration is requested. Visit tri-c.edu/grocerygiveaway to register. Call 844-304-0004 for more information. There are no eligibility requirements to participate. 
"Since the beginning of the pandemic, our agency has been looking at innovative ways to partner with for-profit and nonprofit organizations to serve a greater community in need," said E. Douglas Beach, CEO of WRAAA. "We're thrilled to find the resources to make this program a reality because it will serve so many." 
Western Campus is located at 11000 Pleasant Valley Road in Parma. Boxes will be distributed in the circular driveway around the fountain in front of the theater. 
WRAAA is a private, nonprofit corporation designated as the planning, coordinating and administrative agency for federal and state aging and disability programs in Cuyahoga and four surrounding counties.
January 22, 2021
John Horton, 216-987-4281 john.horton@tri-c.edu