'Tri-C High School Rock Off' Finalists Visit College's Recording Studio
Bands visit the Gill and Tommy LiPuma Center for Creative Arts to cut tracks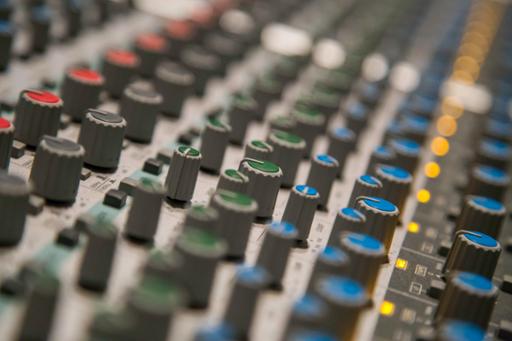 Performing in front of cheering crowds at the Tri-C High School Rock Off stands as a highlight for young musicians who take the stage after reaching the Final Exam portion of the annual competition.
So does walking into a quiet recording studio at Cuyahoga Community College (Tri-C®).
Bands that reach the Tri-C High School Rock Off finals earn the opportunity to cut a track in the world-class studio housed at the Gill and Tommy LiPuma Center for Creative Arts at Tri-C's Metropolitan Campus.
Plain Dealer music writer Chuck Yarborough tagged along as two of the 12 finalists visited the LiPuma Center to record original songs. It was the first time inside a studio for members of Dublin-area band The Monarchy.
"Their eyes were open wide enough to span the Mississippi River," Yarborough wrote.
Click here to read Yarborough's story. Songs recorded by the bands at Tri-C's studios will eventually be available for download at rockhall.com/rockoff.
The LiPuma Center is home to the College's Recording Arts and Technology program. The center features seven recording control rooms — each with a different mixing setup — and three music technology classrooms.
February 26, 2020
John Horton, 216-987-4281 john.horton@tri-c.edu