Tri-C Helps Geauga Drone Program Take Off
College instructors train first responders on how to use the high-flying technology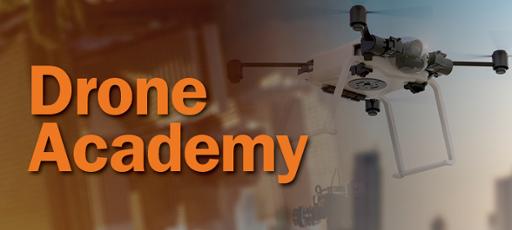 The Cuyahoga Community College (Tri-C®) Drone Academy landed in Geauga County earlier this month.
Instructors from the College's Public Safety Center of Excellence ran a weeklong flight school with Geauga first responders. The county is in the midst of launching a drone program for use in emergency situations.
The Drone Academy introduces first responders to drone technology, including its capabilities and uses in law enforcement and other emergency response situations. The course provides hands-on experience via simulations and practice drills.
Several news outlets covering Geauga County — including The News-Herald, Geauga Maple Leaf and Geauga Times Courier — wrote stories about the training.
Tri-C has established itself as a leader in the drone field. Clayton Harris, who oversees the College's Public Safety Center, chaired an Ohio advisory group that developed a model policy and best practices for law enforcement use of drones.
Last year, the Parma Police Department began a drone program after receiving training through Tri-C.
April 19, 2018
John Horton, 216-987-4281 john.horton@tri-c.edu