Tri-C Has the Write Stuff to Help You Succeed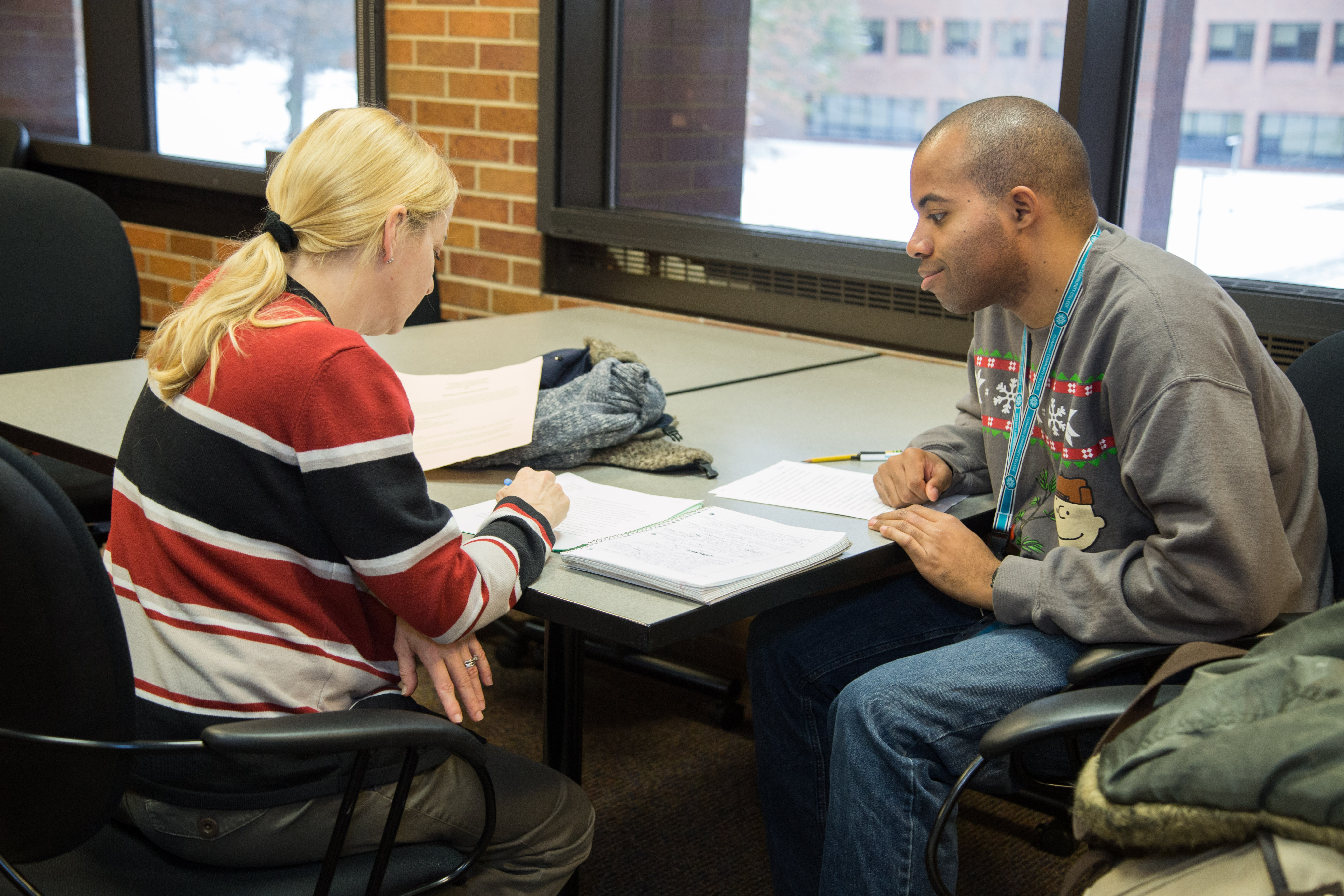 Did you know that Tri-C® offers resources that can help you beat your end-of-semester anxiety?
It's nearing the end of the fall semester, and students are preparing for final exams and papers. The Writing Center is one of your greatest resources for times like these.
Located at each of Tri-C's four main campuses, this walk-in service gives students and community members the opportunity to have their writing reviewed by College staff. Pop in for a few minutes to put the finishing touches on a paper or stay a couple of hours to get more in-depth assistance. Come prepared with your printed assignment and the assignment sheet so staff know exactly what the professor is looking for.
Writing Center services extend beyond simple grammar and spell checks. Head in with ideas, and they can help you put them into writing. Need help organizing thoughts you've already written? They can help you with that, too.
Staff will gladly look over resumes, college applications and creative writing in addition to academic papers and class assignments, but leave that novel at home — you'll have to hire an editor for that!
All Writing Center staff hold master's degrees in English or a related field. Many teach English at the College, so you know you're in good hands.
The Writing Center amps up its staffing in preparation for the end-of-semester rush, allowing them to keep their walk-in status with minimal wait times. But don't wait until 10 minutes before a paper is due — give the staff (and yourself) enough time to make the best of your visit. Double-checking your Writing Center's location and hours on the Tri-C website before you stop by is also a good idea.
So go forth, put those fingers to the keyboard and write away, because your campus Writing Center has your back!  
View the Writing Center locations and times.
December 05, 2018