Tri-C Graduate's Store Opens for Business
Harry Quiñones realizes dream with debut of 787 Market & Café in Old Brooklyn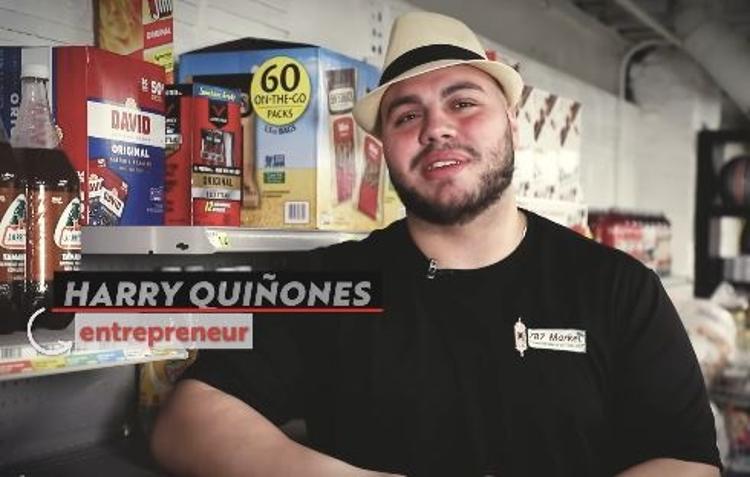 At first, Harry Quiñones thought he wanted to run his own architectural company. Then he thought he wanted to run his own construction business.

But the 2019 Cuyahoga Community College (Tri-C®) graduate soon discovered the core appeal wasn't construction or architecture — it was entrepreneurship.

His dream of becoming a business owner recently became reality with the opening of 787 Market & Café at 6105 Memphis Ave. in Cleveland's Old Brooklyn neighborhood.

The bodega — named for one of Puerto Rico's area codes — carries a wide assortment of Puerto Rican food and products.

It was a chance for Quiñones to be his own boss while bringing a part of his heritage to Cleveland. Quiñones' parents moved to the mainland from Puerto Rico more than 20 years ago.

In a recent "From Here to Career" segment, ideastream highlighted Quiñones' story along with stories of other Northeast Ohioans pursuing their career goals.

During his time at Tri-C, Quiñones was a Jack, Joseph and Morton Mandel Scholar and a Hispanic Scholarship recipient. After earning an Associate of Arts degree, he continued his education at Cleveland State University. He expects to graduate this spring with a bachelor's degree in business and a minor in entrepreneurship.

Click here to watch the full lineup of "From Here to Career" segments.
March 30, 2021
Erik Cassano, 216-987-3577 or erik.cassano@tri-c.edu