Tri-C Grad Still Fighting to Reach the Olympics
Boxer Morelle McCane looking to 2021 after postponement of 2020 games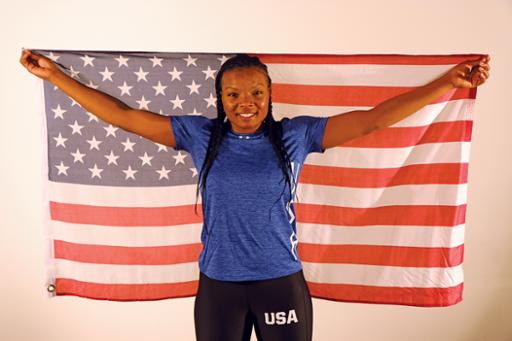 Cuyahoga Community College (Tri-C®) graduate Morelle McCane knows how to take a punch — even when it's delivered to her Olympic dreams by a pandemic sweeping the globe.
The COVID-19 virus forced a one-year delay of the Summer Olympics originally scheduled to begin July 23 in Tokyo. McCane was headed to the games as an alternate for Team USA Boxing.
She's now back in Cleveland and training for next year. WOIO/19 News sports director Tony Zarrella talked to her during a recent track workout.
"It's an honor representing my city," said McCane, who would become the fourth Cleveland boxer — and only woman — to be part of Team USA since 2008. "A lot of great people came out of here. I'm next up."
Click here to view the segment.
McCane graduated from Tri-C in 2017 with an Associate of Applied Business degree. Lessons learned at the College helped power her plans to open a mobile fitness company called MoFitt The Movement.
Tri-C featured McCane as a student success story prior to 2017 spring commencement.
March 31, 2020
John Horton, 216-987-4281 john.horton@tri-c.edu