Tri-C Grad Puts Focus on Veterans
Nick Hoeller launches 'Faces of Sacrifice' photo project to honor those who served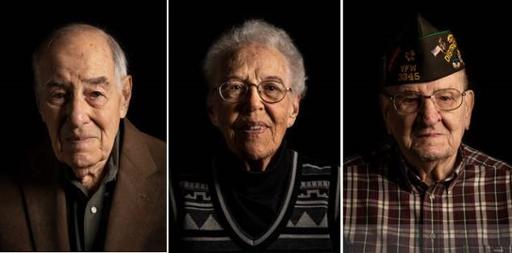 Photographer and Cuyahoga Community College (Tri-C®) graduate Nick Hoeller is turning his focus to U.S. military veterans.
Hoeller recently launched a portrait photography project called "Faces of Sacrifice" to honor those who served. He said the images — all taken in a dark environment — show the bravery, dedication and devotion of veterans.
"The darkness around them secludes you to just study their faces, no distractions, just you and them," Hoeller wrote in a description of the project. "This will lead you to get a sense of what they've been through by just looking into their eyes, their wrinkles or expressions."
The 22-year-old said that his grandfather, Donald Kormos, inspired him to start the project. The U.S. Navy veteran served in World War II and the Korean War. He died in 2007 at age 82.
"When I was young, I didn't understand the importance of what he did," Hoeller said. "But that changed as I got older and realized the sacrifice my grandfather and other veterans made for us. I want to honor that. I want people to remember."
The Medina photographer visited nursing homes in the city to take his first series of nine portraits in March. The pictures can be found at www.hoellerphotography.com in a gallery under the projects tab.
He recently finished a second session with 11 other veterans and will be adding their portraits to the gallery. Each photo is accompanied by a short story about the veteran's life and time in the service.
For more information on the project, contact Hoeller at hoellerphotography@gmail.com.
April 26, 2019
John Horton, 216-987-4281 john.horton@tri-c.edu