Tri-C Grad Named Berea Fire Chief
Terry Ledwell completed fire and EMS training at the College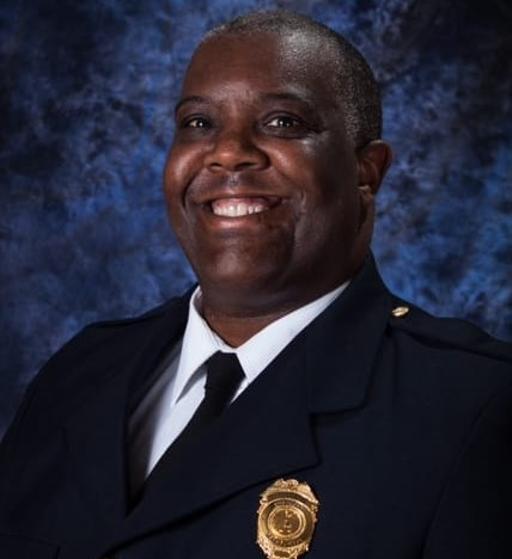 A career journey that began with classes at Cuyahoga Community College (Tri-C®) has taken Terry Ledwell to the Berea Fire Department's top spot. 
Ledwell was sworn in as the city's fire chief during a Jan. 15 ceremony. He joined the department two decades ago after completing his firefighter, paramedic and emergency medical technician training at the College. 
The new position follows his rise in the ranks within the department, where he most recently served as a lieutenant. 
"I owe a lot of where I am today to Tri-C," Ledwell said. 
After graduating from Berea High School, Ledwell initially intended to study physical therapy. He later turned his attention to psychology before finding his true calling within the public safety field. 
He graduated from the Tri-C Fire Academy in 1999 after completing the EMT and paramedic program. 
"Tri-C is affordable enough that you can explore different careers," said Ledwell, who is also a U.S. Air Force veteran. "Anyone going there will have an excellent experience no matter what they pursue." 
Ledwell said he continues to benefit from Tri-C through training and professional development courses offered through the College's Public Safety Center of Excellence at Western Campus in Parma.
January 22, 2021
John Horton, 216-987-4281 john.horton@tri-c.edu