Tri-C Grad Discusses Path to Perseverance
Connor House graduated in May despite challenges of Klinefelter syndrome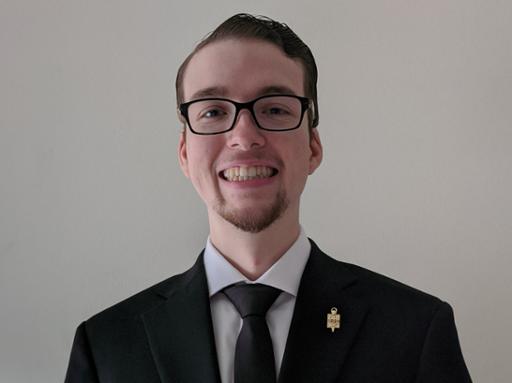 Born with Klinefelter syndrome, Connor House faced a tougher road than many of his Cuyahoga Community College (Tri-C®) classmates. 
The rare genetic syndrome has numerous effects, but the one that impacts House the most is auditory processing disorder (APD), which can cause problems with information retention during long conversations or lectures. 
Despite the challenges of APD, House maintained an excellent GPA at Tri-C, graduating in May with Associate of Applied Business degrees in cybersecurity and networking software, as well as an Associate of Applied Science in electronic engineering technology with a focus in network hardware. 
House spoke with Certification Magazine for its July 2020 issue, discussing the strategies he has developed to overcome his challenges and maintain high academic performance. 
House, 23, of Sagamore Hills, plans to continue his education with online classes at Western Governors University.
September 29, 2020
Erik Cassano, 216-987-3577 erik.cassano@tri-c.edu