Tri-C Grad Called a 'Hero' After Running Down Knife-Wielding Robber
Swift action by Paris Valles leads to purse being returned to woman robbed at church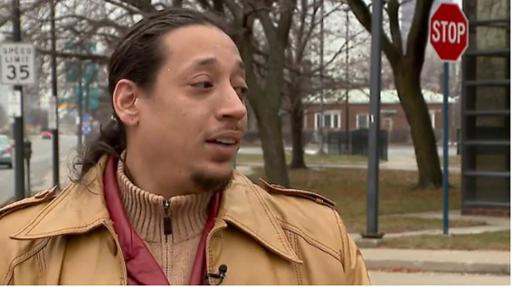 Cuyahoga Community College (Tri-C®) has added a hero to its alumni ranks.
On Sunday, workforce program graduate Paris Valles ran down a purse thief who robbed a 72-year-old woman at knifepoint outside the Cleveland Korean Presbyterian Church. He took action after hearing the woman's shouts as he kneeled in prayer inside the church.
Valles said that he didn't think twice about giving chase: "That's the way I was raised," he said. "When you hear a lady in distress, I'd like to believe that any person would jump up and answer the call."
The robber ditched the purse as Valles tracked him down in the Old Brooklyn neighborhood. A brief tussle ensued once Valles caught the man, who managed to break away and run into a nearby home.
Police arrived shortly afterward but were unable to find the robber. The purse, however, was returned to the shaken victim.
The woman called Valles a hero while talking to Fox 8 on Monday. The station also interviewed Valles at the Tri-C's Manufacturing Technology Center at Metropolitan Campus, where he is looking to enroll in a few spring semester classes to build his machining skills.
Valles earned a certificate in machining technology from Tri-C earlier this year.
"I'm no hero," Valles said. "I'm just a guy who did the right thing."
December 11, 2018
John Horton, 216-987-4281 john.horton@tri-c.edu