Tri-C Foundation's Megan O'Bryan on Thanking Donors
Remembering donors during the holidays can help build lasting relationships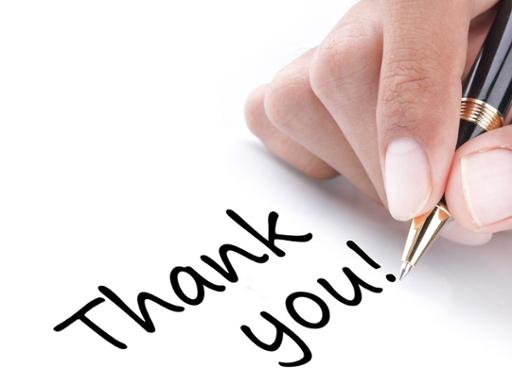 Gratitude is a common theme during the holidays — even more so now as we bid farewell to one of the most challenging years we've ever experienced. 
But as we thank family, friends, first responders, medical professionals and all those who have helped us persevere throughout 2020, Megan O'Bryan says nonprofits should add donors to their thank-you list this holiday season. 
The president of the Cuyahoga Community College (Tri-C®) Foundation recently told the Cleveland Jewish News that a year-end thanks to donors goes a long way toward building strong relationships. 
"Thanking donors is perhaps the most important thing we can do to stand out during the holiday season when so many organizations are reaching out for a year-end gift," O'Bryan told the Cleveland Jewish News. "The art of donor communication balances thanking, recognizing, listening and asking, and we work hard to not lose that balance." 
Tri-C relies on donor contributions to fund many programs, but the need became even greater this past year with the impact of the COVID-19 pandemic. Donors answered the call, contributing to the expansion of numerous Foundation programs to help students. 
That generosity led to more dollars awarded from Tri-C's Student Emergency Fund, computer distributions to help students shift to remote classes and the creation of the Petros Family Student Relief Fund. 
"At the Tri-C Foundation, we view our donors like cherished family," O'Bryan said. "We strive to show our appreciation and respect to our supporters, earn their trust and truly listen to what matters to them." 
Saying "thank you" to donors boils down to the simple fact that everyone wants to be appreciated. 
"It is truly that simple, and it applies to all of our actions in life," O'Bryan continued. "People give because it makes them feel good, and saying thank you with sincerity is a critical part of the bond with our donors. And that bond is the foundation of an organization's future. Saying thank you gives us all hope for the future." 
Visit www.tri-c.edu/give to learn more about the Foundation. Click here to read the full story by Cleveland Jewish News.
December 18, 2020
Erik Cassano, 216-987-3577 erik.cassano@tri-c.edu